Who Is Cynthia Parker? Get To Know One of the OGs of TikTok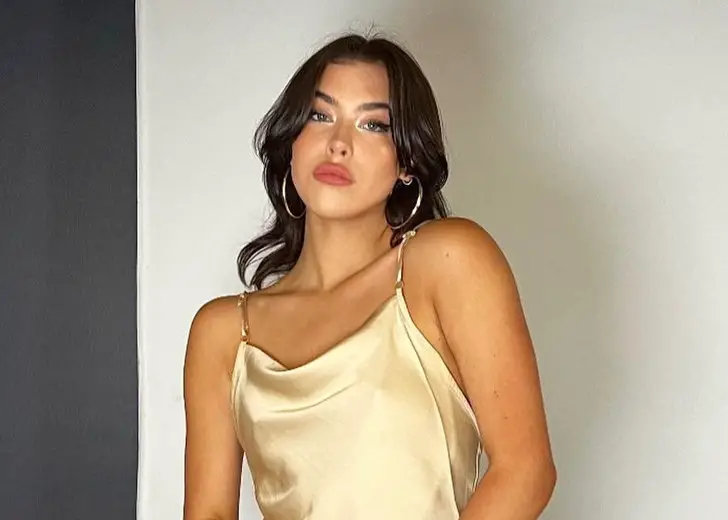 When Cynthia Parker first arrived on the TikTok scene, it seemed like she was an immediate success. Very few remember the days when she had a small following.
Parker is a regular name for those who regularly follow the bigshots of the video platform, like Jaden Hossler and Sabrina Quesada, or the late Cooper Noriega. But only a few know she is one of the OGs on the platform.
Here are a few things to know about the TikTok star, including her age and birthday, and her dating life, which includes a few familiar names.
Who Is Cynthia Parker? Her Age, Birthday, and Origins
Parker was born on September 27, 2004, in Ontario, Canada. She started out as a dancer and even cites winning a gold medal in dancing for her country in 2015 as one of her proudest accomplishments.
She is an old TikTok user and had Musical.ly installed on her phone. She downloaded the app because she enjoyed making musical.ly with her friends during lunch at school.
There was no single inspiration for her to join TikTok — she was always on the platform. And as she said in her Q&A with Famous Birthdays in August 2019, she "kind of watched it turn into TikTok," making her one of the OGs.
Now, she has a big following on both Instagram and TikTok. On her Instagram (@cynthiaparkerrrr), she has over 1.2 million followers. Similarly, on TikTok (@cynthiaparkerrrr), she has over 4.8 million followers and 136.2+ million likes.

Cynthia Parker (Photo: Instagram)
She mostly posts lip-sync and dance videos on TikTok whereas, on Instagram, it's just her glam shots.
Cynthia Parker's Dating History and Relationships
Parker is rumored to have dated a few of the big names in TikTok and teenage social media. The first name on this list is Chase Hudson, aka Lil Huddy.
The two were reportedly dating in 2019. They had a lot of cute moments captured on camera, but neither actually admitted that they went out.
So, a few netizens took matters into their own hands and even attempted to "expose" the couple and their relationship. The result? YouTube videos claiming to "expose" them.
These are just compilation videos of the rumored pair's cute moments together recorded on various platforms. In a few of their clips, they even kiss each other on the lips.
Other than Hudson, people think Parker also dated Mattia Polibio and Hossler. However, seeing that she couldn't even get Hossler's age right while playing a game with Famous Birthdays in March 2020, the latter one might just be something people made up.
Her last known relationship was with Quinton Griggs. They started dating in early 2020 and made things official in June that year.
However, things quickly went downhill between them. By the time January 2021 arrived, everyone noticed she had removed all her posts with him and started tweeting cryptic messages about how she could be single.
But they appeared to be together on social media again and all the apparently deleted posts came back, and this confusing back and forth went on till March.
On March 23, 2021, Parker confirmed their break up through a tweet. "Thought it was time to say, me and Quinton are no longer together," she wrote, while still saying he was her best friend and that she was thankful for him.
As for now, her social media doesn't suggest she is dating anyone. However, it's entirely possible that she could be keeping her romance hush-hush after the social media fiasco with Griggs.