Clare Crawley Goes Instagram Official with New Boyfriend Ryan Dawkins
.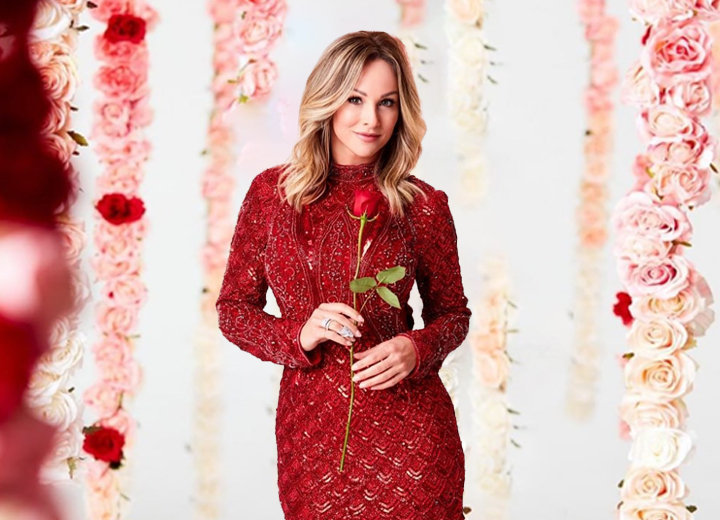 Clare Crawley has officially moved on!
The Bachelor alum is back to the dating game with a new boyfriend, a year after her public split with then-fiancé Dale Moss. The September 2021 break up had left her grieving and broken.
But, in August 2022, an insider told US Weekly that Crawley was finally in a happy place. She had made peace with her past and believed the split happened for the best. The most noteworthy thing was the actress was still searching for the one for her dream marriage and children. 
Now, with the announcement of a new relationship, it seems like Crawley has finally found the one. 
Who Is Clare Crawley Dating Now?
Crawley is now dating Ryan Dawkins. The reality star went Instagram official with her new boyfriend, disclosing her newfound love through an Instagram reel on September 6, 2022. 
On the post, Crawley could be seen vibing to a song in a car with her partner on the steering wheel. She captioned the post "Him" with a red heart emoji and reposted the post on her story with the quote, "My perfect match." 

Crawley kissing her new boyfriend, Ryan Dawkins. (Photo: Clare Crawley/Instagram)
Crawley then uploaded the continued version of the reel where she kissed her boyfriend.
As soon as she uploaded the post, her supporters thronged the comments section with wishes. Her friends, too, poured in, saying she deserved the love and happiness. 
Crawley's last breakup with ex-fiance Moss had left her shattered. She regretted trusting a man's word and later mentioned she would not have walked down the same path. 
At the same time as the breakup, her mother's health was deteriorating. So she had taken time off from relationships to focus on herself and care for her mother. 
In a 2021 People interview, she revealed her progress on the path of recovering and dealing with things present in her life. She said she had finally found peace after talking to a great therapist. 
Probably referring to the hardship and failed relationship, Crawley posted an inspiring quote on her story after going public with her partner.

Clare Crawley's Instagram story after going public with Dawkins. (Photo: Clare Crawley/Instagram)
Crawley's statement, "when you least expect it, you are going to crash into someone," hints at her sudden meeting with Dawkins. But she is yet to confirm anything on that matter. 
Before Dawkins, Crawley was romantically linked with Bachelor co-star Blake Monar in early 2022. However, later US Weekly reported they were not dating but just hanging out, enjoying each other's company. 
Who Is Clare Crawley's New Boyfriend?
Crawley's boyfriend Dawkins is a businessman and athlete. 

Clare Crawley and new boyfriend, Ryan Dawkins. (Photo: Clare Clawrence/Instagram)
He is the founder of Mascot Sports, which he founded while he was only 25. In 2012, Mascot sports launched the Rock 'n' Roll Marathon in San Francisco, now known as OmniForce. He is the head of the race force division there.
He received the 2015 'Best CEO in the Events Sector' awarded by the Acquisition International's Business Excellence Award.
Meanwhile, he is also an athlete and has competed in multiple IRONMAN events.
As for his personal life, Dawkins has two daughters who live with him in Oakland, California.