Clare Crawley Struggling but Staying Strong after Split with Ex-Fiance Dale Moss
"It takes a lot to bring me to my knees," Crawley says.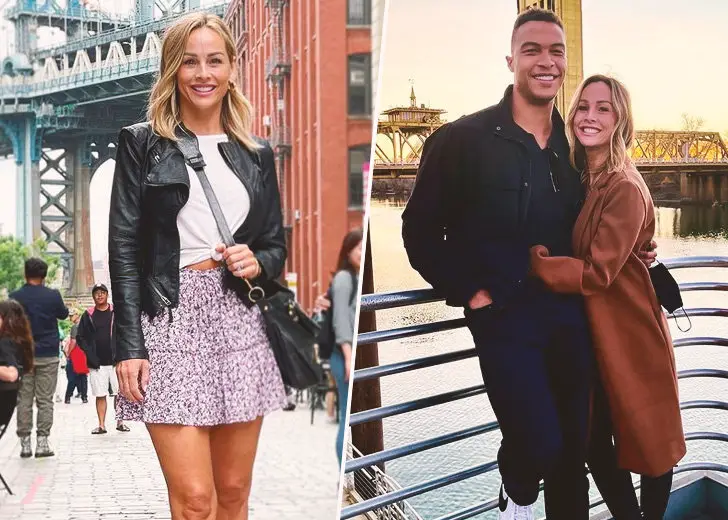 When life hands you lemons, Clare Crawley certainly knows how to make lemonade.
On Saturday, October 2, The Bachelorette star took to her Instagram stories to share how she was staying strong despite the ongoing hardship because of her recent breakup drama with her ex-fiance Dale Moss and dealing with her mother's declining health.
"It takes a lot to bring me to my knees," Crawley, 40, wrote on her Instagram stories while walking her dog down the street. "But damn this week has pushed me to that point."
She also stated that one thing she would always refuse was to stay down.

Clare Crawley says she refuses to stay down despite all the hardships. (Photo: Clare Crawley's Instagram stories)
She continued to write:
I'll be dammed if I let it all take me out, so amidst all this, I'm taking steps even if [they] are small. I will feed myself the right food, drink some water and handle it the best I know how. I want you to know the messages of support + love from my Insta fam haven't gone unnoticed [white heart emoji].
Crawley, who is a hairstylist and co-owner of De Facto Salon, dropped such strong words some days after the news of her split with Moss came out. On October 3, People magazine's insider reported that the former couple had split "two weeks ago," which is sometime around mid-September.
Addressing Break up News with Emotional Instagram Post
After the news of her breakup with Moss broke out on the media, Crawley addressed the news with an emotional post on Instagram. On September 30, she shared a snap of herself holding the hands of her mother, writing a long caption that briefly read:
I hate that I even have to say this, but in response to all the questions that are coming my way right now … I'm choosing not to speak right now on the details of my relationship, because at the end of the day anyone can put on an ACT or throw words together to form any narrative they want...
In the caption, she also revealed that she was going through a lot emotionally and physically for other reasons, too, including the recent breast implant removal surgery and her mother being hospitalized due to a bad health condition.
The social media personality claimed that her energy was currently focused on grieving, healing, and being present at home in Sacramento. She was also trying to share and help others going through similar life experiences like hers.
Clare Crawley and Dale Moss' Relationship
Crawley and Moss' relationship had started after they met on Season 16 of The Bachelorette, which aired between October and December of 2020. During the season, the former football wide receiver went down on his knees to propose to Crawley, after less than two weeks of filming.
The former couple had their engagement and subsequently traveled to different places, including Hawaii, as an engaged couple for vacation.
But very soon, the romance headed south as they briefly ended separated in January 2021. "We appreciate the love and support we've received from so many people, but this is the healthiest decision for both of us at this time," Moss wrote on Instagram at the time.
One month later, they reconciled, only to separate again in September. This time, it seems like the relationship has ended once and for all.