A Look at Christina Ricci's Tattoo Collection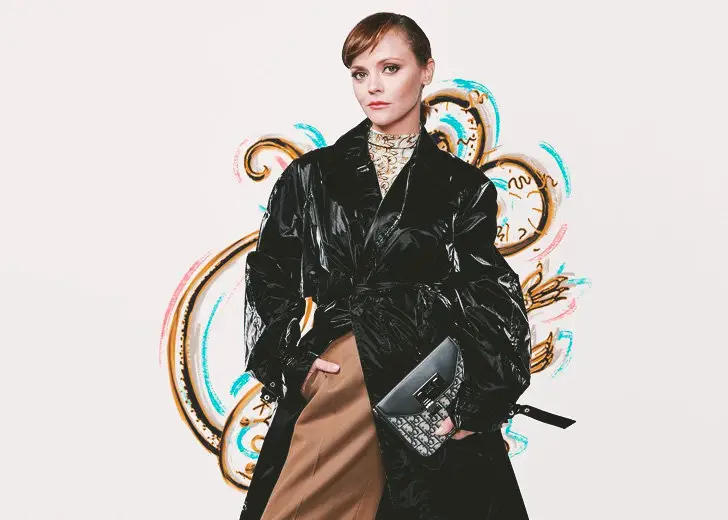 If you came of age in the 90s, you sure must've heard of actress Christina Ricci.
Ricci, who rose to fame as a child actor, is known for her breakout role as Wednesday Addams in The Addams Family.
Many of her fans have paid tribute to her character, Wednesday, by inking her face on their body.
The actress appreciates the love from her fans as she is often found analyzing and sharing her fans' tattoos on her Instagram. 
This might be the result of her own obsession with tattoos. Ricci's tattoos are as iconic as the characters she portrays on the big screen.
Ricci, 41, has eight tattoos in total, which she loves to flaunt on her social media. 
Meanings behind Christina Ricci's Tattoos
Ricci's most notable tattoo is the one containing two folded hands on her midriff.
The two hands which can be seen in a praying position somewhat form the silhouette of the wings of a bat. The folded hands symbolize faith and aspirations.
On her right shoulder blade, she has a lion inked, which is a direct reference to The Lion, the Witch, and the Wardrobe. The novel used to be her favorite one as a child, which explains why she considers the lion her favorite tattoo. 
She has a sparrow inked on her right breast, which can often be found peeking through her dresses.
In addition, she also has a unique mermaid inked on her foot, which seems like a tribute to her 1990 debut film, Mermaids. 
Christina Ricci's Other Tattoos
Ricci has a tattoo of a fairy on her right wrist, which is symbolic of feminism. She has another one containing a bouquet of sweet peas on her lower back.
On her right thigh, she has inked "Jack" in a cursive font which is the name of her pet dog that passed away years ago. 
Lastly, she has a tattoo of the phrase "Move or Bleed" across her left-toned rib cage, which serves as an inspiration to keep moving forward despite all the hurdles one comes across. 
The Sleepy Hollow actress has flaunted her "Move or Bleed" tattoo whenever she's seen in her swimsuits.
Christina Ricci on Her Fans' Tattoos
The actress has been encouraging her fans to share pictures of their tattoos by reposting them with a lovely comment from her verified Instagram account. 
A few years ago, the Golden Globe recipient asked her fans to use the hashtag 'tattoo tuesday' so that their pictures are accessible to her. 
She wrote, "here I am on this dude's back" under a picture of her fan who had inked Ricci's character, Wednesday Addams, from The Addams Family.