Chris Nunez Has Been Creating Tattoos for over 30 Years — About His Success and Body Art Collection
Tattoo artist Chris Nunez is still going strong despite being in the business for over three decades.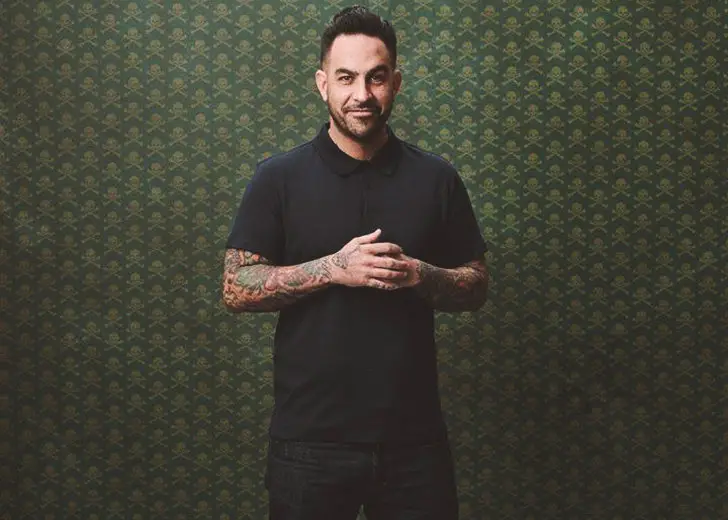 Tattoo artist Chis Nunez has been wowing tattoo lovers for over thirty years now.
Nunez runs a tattoo shop named Handcrafted Tattoo and Art Gallery in Florida and is a television personality often associated with various high-profile body art shows. 
He was born on April 11, 1973, in Miami Beach, Florida. The popular tattooer started as a graffiti artist at the young age of eight and continued to master the craft till he was eighteen.
During his late teen years, he lost his father, but a sorrowful Nunez did not use his tragedy as an excuse to run away from life.
Instead, a relatively young and aggressive Nunez gathered his focus and was driven to make a career in the art form.  
Chris Nunez's Early Career
In his exclusive conversation with Nicki Swift, the art enthusiast revealed to have started tattooing in his late teen years and with time transitioned into a full-time tattoo artist. 
In the beginning, Nunez "took everything" and put "all my energy" to pave a career in tattoo work but at the same time engaged himself in part-time construction work to make his ends meet.
In the interview, he spoke about how he traveled the world and learned his craft by not being stationed in just one particular place or a single tattoo parlor.
Nunez further stressed to have been inspired by the work of his fellow artists, whom he called his best friends and teachers. 
Chris Nunez's Journey Thus Far
Nunez isn't a regular tat artist who is only limited to making tattoos. Instead, the ink lover has been engaged in multiple projects involving the body art form. 
As of 2021, he is producing a documentary series titled HiRes: Art & Technology Docu-Series. The show where he serves as an executive producer is currently in post-production.
Earlier in 2020, Nunez was involved with Netflix's reality show Tattoo Redo. The television show was unique as it centered around acclaimed tattoo artists covering up disastrous tattoos into stunning designs.  
Nunez's previous associations include Spike Tv's Ink master, TLC Network's Miami Ink, and World Wide Tribe.  
Unfortunately, his long-running reality series Ink Master, where Nunez served as one of the judges, was canceled by Paramount Network, citing difficult circumstances due to the outbreak of COVID19. 
However, people close to the show claim there are other reasons for the show to go off-air—one of the known reasons being the social responsibility backlash Paramount has been facing since 2020.    
Tattoo entrepreneur Nunez recently launched a digital coloring book app named Color Collab, which is now available to download for Andriod and iPhone users. 
As per Nunez, the motivation behind the lunch of the app was to provide extraordinary art and empower everyone to color, regardless of their region and skill level.
Chris Nunez's Body Tattoos
Besides his work as a professional artist, Nunez is also known for his body tattoos. As per the tattoo website BodyArtGuru.com, the art master has thirty-five tattoos engraved on his body. 

Source: Instagram
Upon close inspection, one can find tattoos on his several body parts such as knuckles, fist, index finger, chest, belly region, hands, at the back of his neck, calf, shin, and ankle. 
Nunez has a diamond tattoo on one of his fingers, while a dagger is engraved on his other finger.
A big-sized spider tattoo sits right in the middle of his chest region, whereas he has a design of a heart painted at the back of his neck. In the same design, the text Mom and Dad are visible.