Gay Theater Legend Kevin Chamberlin Once Admitted to Being 'Happily Married'
The open gay acting icon has garnered three Tony Award nominations and three Desk Award nominations for his work on stage.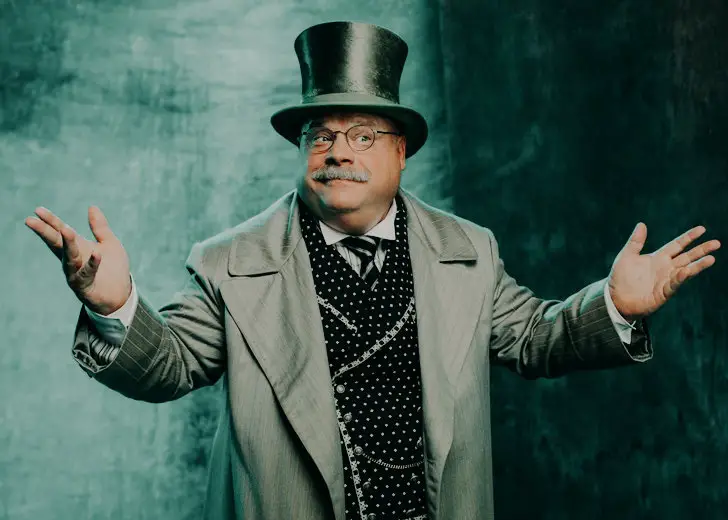 Kevin Chamberlin is one of those celebrities who has overcome his hesitation about his identity and now appears to be a proud gay man.
While The Addams Family actor prefers to keep his private life under wraps, he offers hints regularly regarding his marital status.
In a 2010 interview with the Windy City Times, Chamberlin acknowledged being in a relationship with a partner who worked as a TV writer.
While the interviewer said that there would be more opportunities for him in California, he replied that Los Angeles was not a big theater town. "My partner is a television writer, so he is doing really well out there," he added.
He elaborated that the two have flipped roles; he was the breadwinner in New York, as his partner was in California.
Chamberlin's "I'm Happily Married" Tweet
The theater legend took to Twitter on June 26, 2015, to express his joy over the Supreme Court's decision to legalize gay marriage in the United States. He described the day as a historic moment in the country's history and an example for the next generation.
He wrote, "Yes, I am happily married," in one response to his post.
This is an historic day. Future generations will look back on this extraordinary day, grateful for the pioneers who fought for equality. — Kevin Chamberlin (@kevinchamberlin) June 26, 2015

The post further added to the mystery surrounding his dating life. However, he has given no other details concerning his marriage, his partner, or his wife so it's unclear whether the tweet was accurate.
Chamberlin Played A Gay Role in 'The Ritz'
The Ritz, a Broadway production, tells the story of a family man from Ohio who, while fleeing his homicidal brother-in-law Carmine Vespucci (Lenny Venito) unintentionally seeks safety at a gay bathhouse in the 1970s. Chamberlin portrayed the role of Guitano Proclo in the funny piece. 
Besides that, his work on stage has earned him three Tony Award nominations and three Desk Award nominations for Dirty Blonde as Charlie, Seussical as Horton, and The Addams Family as Uncle Fester.
Some of his other Broadway credits include significant acts like Disaster!, Chicago, Triumph of Love, and My Favorite Year.
Besides his success in theatre, he also has a handful of cinema and television credits under his belt.
Some of his best appearances include TV series like A Series of Unfortunate Events, Modern Family, Frasier, Grace and Frankie, and Disney Channel's Jessie!
He also made appearances in movies like Die Hard With a Vengeance, Road to Perdition, Taking Woodstock, Suspect Zero, Christmas With the Kranks.
In 2019, Chamberlin starred in a sci-fi musical comedy titled Little Shop of Horrors as Mr. Mushnik alongside George Salazar, Mj Rodriguez, Amber Riley, and Matthew Wilkas at the Pasadena Playhouse.
Recently in 2020, the actor was one of many TikTok stars who became an online meme based on the 2007 Disney/Pixar film Ratatouille. 
Also, in December 2020, Chamberlin was announced as Gusteau in a benefit concert presentation of the musical. The concert was broadcasted on TodayTix on January 1, 2021. 
The actor, who wowed audiences with his brilliant performances, is still a popular figure in Hollywood since his followers are unconcerned about his orientation.