Who Is Chris Bosh's Wife? Inside the Formar NBA Star's Personal Life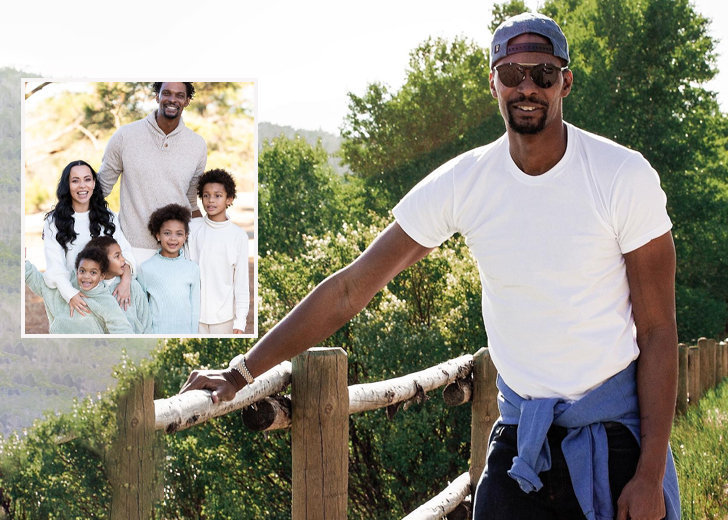 Chris Bosh, a former professional basketball player, is a happily married man.
The 37-year-old NBA star has been married to his longtime wife, Adrienne Williams, since July 2011. He raises five children with her: three sons and two daughters.
The couple's biological kids are Jackson Bosh (born in 2012), Dylan Skye Bosh (born in 2013), and twins Phoenix Avery Bosh and Lennox Noel Bosh (born in March 2016.)
Bosh and Williams are also raising Trinity Bosh, born in 2008. She is the former basketball pro's daughter with his ex-partner Allison Mathis.
Meet Chris Bosh's Wife Adrienne Williams
Bosh's spouse Williams is an entrepreneur who came into the spotlight after the couple's wedding in 2011.
The adorable couple had their wedding in Miami Beach. The big day saw the presence of around 300 guests, including Bosh's then-teammate LeBron James, Serena Williams, Dwayne Wade, and Gabrielle Union.
Cut to the chase — Williams owned a clothing and home goods boutique, Sparkle & Shine Darling, when she lived in Miami with her husband and kids.
"The real mission of Sparkle & Shine Darling was to be a place to bring women together through events, workshops and trainings," she wrote in her website describing her business.

Chris Bosh with his wife Adrienne Williams and their kids. (Photo: Instagram)
Since she relocated to Austin sometime later, she started managing her boutique online.
Besides, Williams reportedly dated rapper Lil Wayne before tying the knot with her present spouse.
Chris Bosh and Wife Height Difference
While Bosh and his spouse's chemistry has been a talking point over the years, the couple's height difference is another topic fans seem to inquire about quite often. 
Rightly so, the retired NBA star stands at the height of 6 feet 11 inches while his wife's height is 5 feet.
But the married pair doesn't seem bothered by their height difference or the trolls on the internet. On the contrary, they walk out in public with utmost pride as a couple.
Chris Bosh and Wife Love 'Having Lots of Kids'
The parents of five kids, Bosh and Williams, have time and again admitted that they love having lots of children around them.
For instance, when they were expecting their twins, the couple spoke with People and opened up about their experience of parenthood.
The couple acknowledged they enjoyed hearing many young voices filling their home.
"I love having lots of children around, and a big family is wonderful for holidays and other traditions. It's really fun to watch them grow and become cohesive adults," Williams told the tabloid.
During the conversation, she also praised her husband, describing him as a great father.
As per her accounts, he helped her dress the little ones, feed them, and put them to bed, apart from sword-fighting with their son. 
"I would not be having more kids with him if he weren't so good!" she added.
Bosh and Williams' comradery as parents can also be seen on the NBA star's social media, where he regularly shares snaps of the family having quality time together.