Gabrielle Union Opens up about Her Surrogate Journey and Relationship with Husband Dwyane Wade In Her New Book
Gabrielle Union miscarried 9 times before she finally decided to go through surrogacy.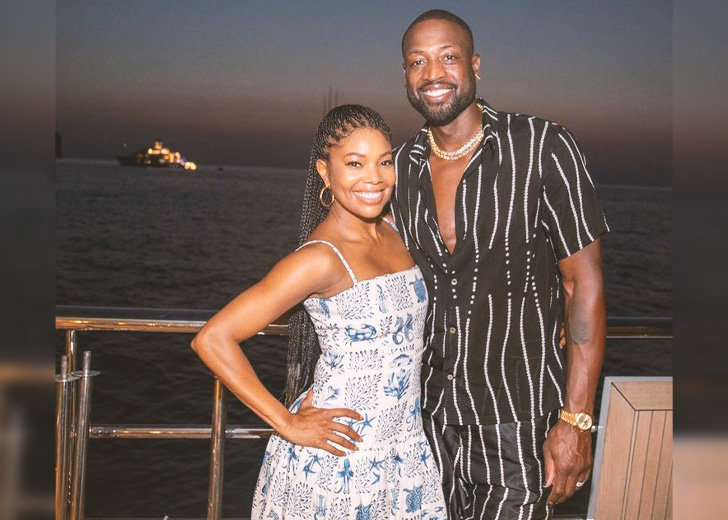 Gabrielle Union recently released her latest book, You Got Anything Stronger?
Gabrielle Union's New Book
Four years ago, Union released her memoir, We're Going to Need More Wine, where she opened up about being physically assaulted when she was 19 and working at a retail store.
She also discussed the challenges she faced in life and offered insights into her relationships before being married to NBA star Dwyane Wade.
In her third and latest book, the multi-hyphenate shared some of the most impactful events that shaped her life. On September 14, the actress took to Instagram to announce the release of You Got Anything Stronger? with a candid video, describing what readers could expect.
While writing We're Going to Need More Wine, there were many chapters that I had written, but I didn't include them in the book because I wasn't ready. 
The Bring It On star explained that in her new book, she covered many topics such as race, equality, but most especially her journey to motherhood. 
Fans and fellow celebrities congratulated the actress in the comments section of the post. Actress Mindy Kaling praised Union, writing, "You did the thing!! I love this book. It's so hard to share how we truly feel and you did it! Congrats!" while Niecy Nash added that the book was a must-read.
Gabrielle Union On Her Relationship With Husband Dwyane Wade
In the book, the actress shared about the moment she learned that her husband had a baby with another woman. She noted that the incident had happened in 2013, before they were married, and she was devastated and heartbroken when she learned about it.
They were on a break at the time. 
Nevertheless, Union forgave Wade, and the duo tied the knot in 2014, and they planned for a family. But it was a difficult road for the couple. After years of failed IVF cycles and around nine miscarriages, the actress was more than determined to have a baby with her husband. 
At one point, Wade even told Union that they should stop because he was concerned that it was taking a toll on her health and body. This, however, angered Union because she took his words not as a concern for her but as an acknowledgment of her failure. 
It reminded her that Wade could have babies with other women so easily while she struggled. 
Eventually, it was discovered that the actress had a form of endometriosis called adenomyosis, which increases the risk of miscarrying. She and her spouse then took the surrogacy route in 2018, and in November that year, they welcomed Kaavia James. 
The actress shared that her inability to give her husband a baby made her feel like a failure and had it not been for a surrogate, she would have let Wade go so that he could find someone else to start a family with.