Gabrielle Union Spends Day at the Beach With Husband and Daughter — A Look Into Their Lives
Gabrielle Union's journey to the altar was not smooth sailing but she made it.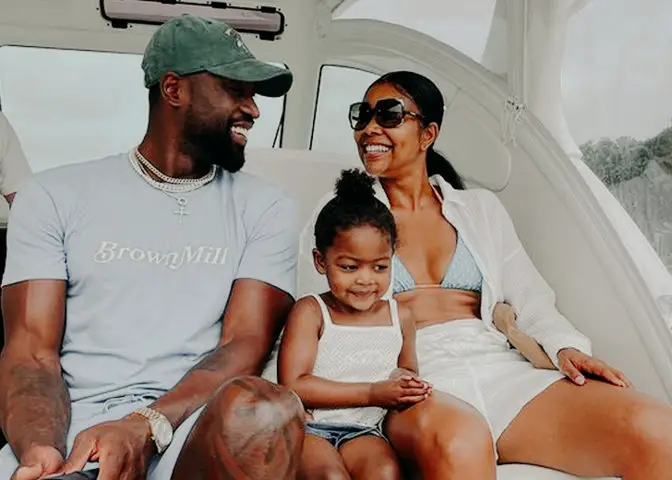 Gabrielle Union and Dwyane Wade are not afraid to share their life on Instagram. 
On June 13, the L.A.'s Finest star shared some adorable snaps of her family from their outing at Wades Beach. 
In one picture, Union's husband and their daughter Kaavia James were posing on a merry-go-round. Kaavia was smiling for the camera while Wade looked lovingly at his daughter. 
Union's husband also gave a glimpse of their family outing on his own Instagram account.
The NBA player appeared to be having a good time with his daughter. In the caption, he gushed about the profound love he had for his daughter. 
Union and Wade's Rocky Start
The A-list actress and the NBA star are one of Hollywood's most iconic power couples. They first met at a Super Bowl party in 2007.
At that time, Wade was going through a messy divorce from his high-school sweetheart Siohvaughn Funches. 
Meanwhile, Union had just divorced her first husband, retired NFL player Chris Howard a year earlier.
However, rumors of Union and Wade dating eventually started, and they finally publicized their relationship by attending the 2010 Summer Groove charity bash as a couple. 
However, in private, Wade was going through an acrimonious custody and divorce battle with Funches.
She even hit Union with a lawsuit for "emotional distress." Nevertheless, Wade defended Union and continually refuted the accusations made by his soon-to-be ex-wife.
In February 2012, Union and Wade appeared together on the cover of Essence magazine. Wade opened up about the possibility of marriage to the outlet.
Both of us have been married before, and we understand that if we choose to marry again, we want it to be right. We both took failing at marriage hard. The next time it's gotta be forever.
A year later, the couple separated for a few months due to "distance and scheduling."
During their split, Wade had fathered a baby boy with an actress named Aja Metoyer. However, by April, the couple were back together.
Union and Wade Gets Married
In December 2013, Wade proposed to Union with the help of his two sons and his nephew.
After an eight-month engagement, the couple exchanged vows at Chateau Artisan in Miami and jetted off for their honeymoon in the Maldives.
On November 7, 2018, the couple welcomed their first child together via surrogacy.
Union had previously revealed in her memoir, We're Going To Need More Wine, that she had struggled with fertility. 
She wrote that she had suffered "eight or nine miscarriages" because of adenomyosis, a condition that affects a woman's uterus. 
In the years that Union and Wade have been together, they have weathered all kinds of storms, but it just proves that they are meant to be.