Lil Wayne on His Biological Dad Not Being a Father Figure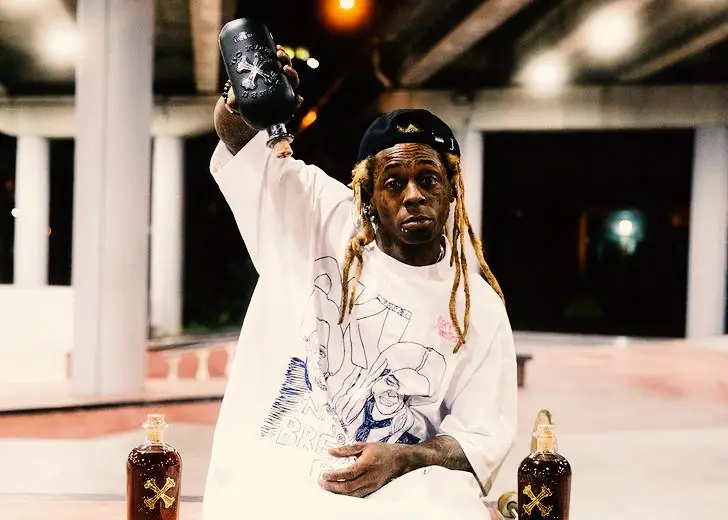 Rapper Lil Wayne has shown his appreciation for his stepdad, Rabbit, in many ways. His song 'Everything' was dedicated to Rabbit.
Rabbit was shot and killed when Wayne was 14 years old.
In fact, the rapper, who is known for his numerous tattoos, got his very first tattoo as a tribute to his stepfather.
However, Wayne has also been very open about his complicated relationship with his biological dad, Dwayne Carter.
Lil Wayne's Relationship with his Dad
Wayne's mother, Jacida Carter, gave birth to him when she was 19. When he was 2 years old, his parents divorced and his father abandoned his family permanently.
Growing up, Wayne only had his stepfather, Rabbit, as a father figure since his biological dad was absent from his life. Wayne and his father never connected, and the rapper talked about his relationship with his father during a 2011 interview with GQ.
Wayne recounted a story of when he was in New Orleans for a show and saw his father pacing outside the hotel he was staying at. He called his staff on the bus and asked him to talk with his father about what was going on.
After his staff talked to Wayne's father, the rapper found out that his father wasn't aware of his show and was only waiting for a woman to get off work from the hotel.
Wayne described his dad's actions during the incident as being very "typical Dwayne Carter." He also added that neither he nor his father cared about each other.
He don't give a **** about me. And I don't give a **** about him… So that's what's up with me and my real father. I don't want to look like his a**, but I do.
Lil Wayne And Birdman
While Wayne's father was absent in his life and his stepfather, Rabbit, acted as a father figure for him, he also had another person who acted as his guardian, mentor, and father figure.
Bryan Christopher Williams, popularly known for his rap name Birdman, had a very close bond with Wayne.
Wayne began recording songs from the age of 11 as Birdman had him in the studio since he was very young. His first album came out when he was just 12 and he grew as a musical artist under Birdman's wings.
When talking about their relationship, Birdman said Wayne was like his son.
I was his father when he didn't have a father since he was 9 years old. And I love him like my own and I'd give my life for him.
The two were very close for a long time, but their relationship soured in 2015 when Wayne sued Cash Money for $51 million after his album, Tha Carter V, was delayed twice. For the next few years, they were no longer on talking terms, but they eventually made up.
Birdman shared he went to Wayne's house on New Year's Eve and asked Wayne how much money he had to pay to be done with their beef. Wayne asked for $30 million, but Birdman said he paid Wayne $50 million.