Fans Think Chloe Fineman's Boyfriend Is Casey Thomas Brown — but Is He?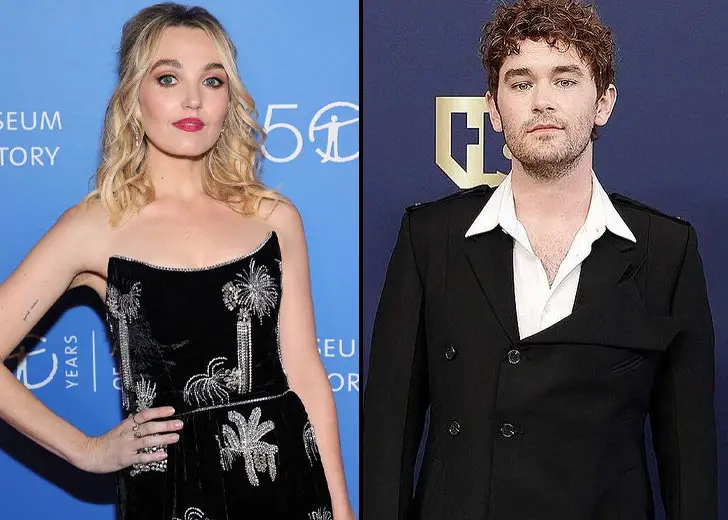 Chloe Fineman is no stranger to comedy. She makes a living on Saturday Night Live. 
But when she announced she was marrying her best friend, Casey Thomas Brown, two things happened. 
One: Most outlets and publications took her seriously. 
Two: Everyone thought he was her boyfriend all along.
In all honesty, Brown being Fineman's boyfriend did add up. They got along splendidly. They spent a lot of time together. 
And, if we're being truly honest, they do look adorable together. 
There was, but only one little hiccup — Brown is gay.
Eventually, Fineman did clear the air. In an interview with Vulture, the actress affirmed the Instagram live wedding she had with her best friend was a hoax. 
When she was questioned if she was quarantining with her "fiancé," she replied, "My 'fiancé' is my gay best friend Casey in Montana, but I am with my boyfriend."
The former title was referring to Brown. 
Although Fineman did what she could to defuse the confusion, not everyone seemed to have gotten the memo. 
Chloe Fineman Surprised by the Reactions
In fact, Fineman herself was surprised that so many people, including major publications, took her words for face value and followed up with a slew of straight-faced headlines.
"It blew my mind. And we were in mullet wigs! He intentionally made the flyer look terrible," she mused. "And they were like, 'SNL's Chloe Fineman Is Getting Married!'"
Fineman further revealed that several outlets had reached out to her publicists at SNL. The same publicists told everyone that the wedding was a hoax. 
However, the skeptical outlets opted to run with the story regardless. Evidently, Fineman is a convincing act. 
"I think they thought I wanted a funny wedding, and when I do get married, I will want that," she added. 
Fineman entertained the possibility of Brown's acting skills selling the whole gig off as convincing. After all, he did shed real tears at the wedding. 
The Inspiration for an Instagram Wedding
She also shared that she was inspired to do the whole wedding gag after she witnessed a girl getting married over Instagram life for real. 
The SNL star thought the entire setup was hilarious, and she was bored to death being bunkered down. 
A couple of phone calls to a few friends, including Drew Droege, Brown, Hannah Pilkes, and Sarah Baker, they planned the whole wedding in about a day. 
While all this was going on, her boyfriend, who was quarantined with her, must have been amused. 
"He rolled his eyes. He was happy I finally had something to do," Fineman said of her real-life boyfriend. 
But she refused to answer if she had any plans to ring the wedding bells outside of a gag skit. 
And, for those of you wondering, she also assured everyone that if she did get married, it would not be on Instagram. 
All that being said, the identity of Fineman's actual boyfriend is still a mystery to most.