Inside Charlotte Ritchie's Dating Life: Partner & Gay Rumors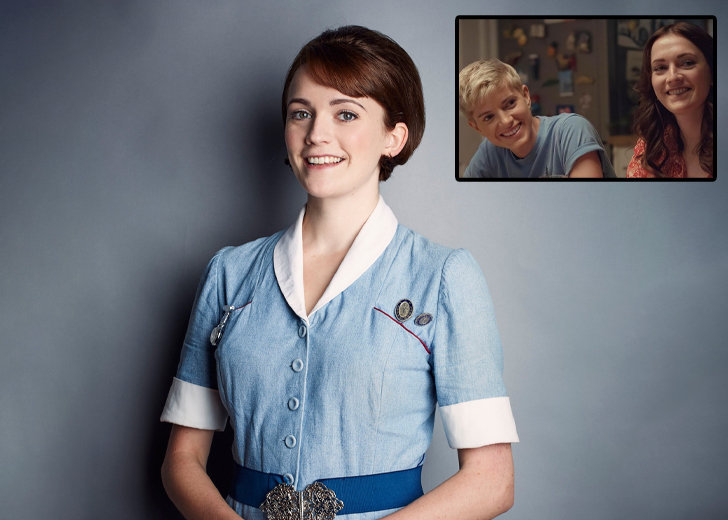 After the American psychological thriller, You's team announced in August 2022 that English actress Charlotte Ritchie would join the cast as the season 4 regular in 2023, the internet has gone crazy about what to expect from her character in the plot that revolves around creepy bookstore manager Joe Goldberg's (Penn Badgeley) psychological battle between his quest for romance and impulsiveness towards violence and murder. 
Interestingly enough, the series' Instagram account has also released a video of Kate (Ritchie's character) with monologues by Goldberg playing in the background that showcased his take on her personality and nature. 
He says, "You're like the human embodiment of an iceberg, cold, sharp, and something tells me there's more to you lying just below the surface. You might even be hiding more than I am."
After the video was published, many have assumed that his negative take on Kate might suggest a possible romance between the two later in the series. In addition, she has also been seen as a strong suspect who could turn out as the "Eat the Rick Killer."
In the series, her character Kate is in a relationship with Malcom. Kate is an intelligent art gallery director who Joe meets through her partying boyfriend, Malcom. 
As the series has grown in popularity, netizens have become increasingly curious about her personal life and dating status. 
If you didn't know, the Clapham native has only ever had one romantic partner that the public knows about. But fans are always looking up for more details on her dating life.
However, The Feel Good actress isn't the one to give away too much about her love life. She rarely brings up personal relationships.
Hence, we have penned this article to give you complete detail about her relationship status now, from her dating rumors with Mae Martin to her gay rumors.
What Is Charlotte Ritchie's sexuality?
Some sites have reported that Charlotte disclosed that she was a queer to the British magazine Attitude. However, the interview was nowhere to be found online, and any reliable sources haven't backed the claim. So, these claims are likely false or pointed toward another person named Charlotte Ritchie.
As of writing, Ritchie has not exclusively talked about her sexuality in the public sphere. Still, we know that she had a boyfriend in the past. 
Does Charlotte Ritchie have a partner or boyfriend? 
Note: Charlotte Ritchie shares the same name as American singer Charlotte Ritchie, who has been married to drummer Greg Ritchie. Because of the similar name, search engine portals sometime may give results stating that Charlotte Ritchie has been married to her husband, Greg. 
Ritchie rarely brings up her romantic life but occasionally talks about it. And in those, she has revealed a few details. She is also not active on social media like Twitter and Instagram.
Ritchie went to the University of Bristol for her higher education. That was where she met her long-term boyfriend, who she had never named.
But they didn't start dating at university. It wasn't until later that they got together, although she has mentioned no dates, either.
The actress revealed to Daily Mail in November 2015 that he was an economist by trade.
She wanted to understand economics better, and he helped her with that. He also influenced her to read The Economist, albeit she didn't become an avid reader of the publication. Her partner also kept her grounded.
Ritchie also had talked, just two sentences prior in the interview, about how she didn't want her job to affect him.
But, despite the long-term relationship at the time, she did not want to talk about the future. Instead, she avoided answering questions about where the relationship was going.
She did, however, provide insight into whether she wanted babies. She wasn't sure, but working on Call the Midwife had given her a new respect for midwives.
Later, Ritchie and her partner didn't live together. She instead shared a flat with her school friends whom she had known since she was 11.
The relationship has now ended, or so it seems.

Charlotte Ritchie with on-screen partner Mae Martin in Netflix's 'Feel Good.' (Photo: Feel Good/Instagram)
During another interview with The Guardian in 2020, she mentioned having an ex-boyfriend.
She talked about her TV guilty pleasure, Love Island, and how she would go over to his place and complain about the show.
Since this, she has not mentioned another partner, and there have been no rumors regarding one.
However, as of writing, she has not been married yet. 
Did Charlotte Ritchie and Mae Martin ever date?
Taskmaster contestant Ritchie and non-binary actor Mae Martin were co-stars on the critically acclaimed Netflix show Feel Good.
Ritchie and Martin portrayed George and Mae in the show — lovers who go through the struggles of life and love together.
Their roles and on-screen chemistry generated a few dating rumors about them. Some people even thought that they were actually together in real life.
Neither of the actors, however, came out and confirmed this. In November 2022, Martin was rumored to be dating Canadian actor Elliot Page.
Regardless of their romantic ties, or a lack thereof, their relationship goes way back. 
During their chat with NME in June 2021, they talked about meeting in Edinburgh in 2012. Ritchie was already generating buzz at the time from being in Fresh Meat.
They have done "a lot of hanging out" together during their years of friendship.
Martin had spent more time with Ritchie in quarantine than anyone in 2021 as they filmed the show's second season together.