Does Charlotte Ritchie Have a Partner Now? Inside Her Dating Life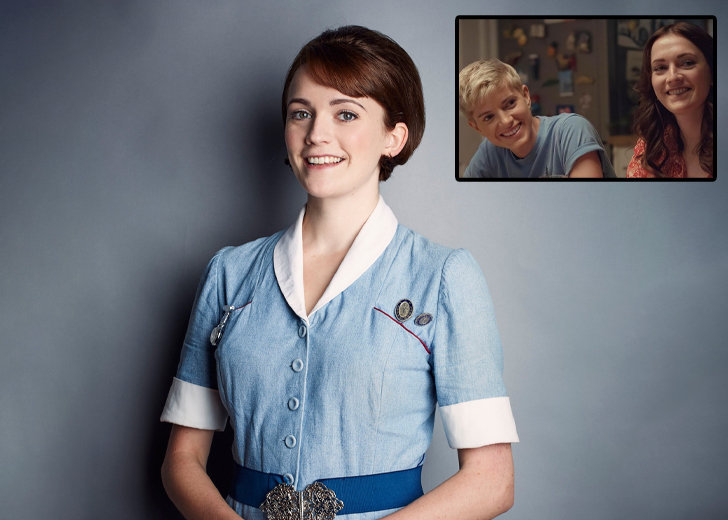 Charlotte Ritchie has only ever had one romantic partner that the public knows about. But fans are always looking up her dating life.
The Feel Good actress isn't the one to give away too much about her love life, though. She rarely brings up personal relationships.
But, is the actress in a relationship now? And what about her dating rumors with Mae Martin? Do they hold any truth?
Does Charlotte Ritchie Have a Partner? 
Ritchie rarely brings up her romantic life, but she occasionally talks about it. And in those, she has revealed a few details.
Ritchie went to the University of Bristol for her higher education. That was where she met her long-term boyfriend, who she has never named.
But they didn't start dating at university. It wasn't until later that they got together, although she has mentioned no dates, either.
The actress revealed to Daily Mail in November 2015 that he was an economist by trade.
She wanted to understand economics better at the time, and he helped her with that. He also influenced her into reading The Economist, albeit she didn't become an avid reader of the publication.
Her partner also kept her grounded. Ritchie had talked, just two sentences prior in the interview, about how she didn't want her job to affect her.
But, despite the long-term relationship at the time, she did not want to talk about the future. She avoided answering questions about where the relationship was going.
She did, however, provide insight into whether she wanted babies. She wasn't sure, but working on Call the Midwife had given her a new respect for midwives.
Ritchie and her partner didn't live together. She instead shared a flat with her school friends whom she had known since she was 11.
The relationship has now ended, or so it seems.

Charlotte Ritchie with on-screen partner Mae Martin in Netflix's 'Feel Good.' (Photo: Feel Good/Instagram)
During another interview with The Guardian in 2020, she mentioned having an ex boyfriend.
She talked about her TV guilty pleasure, Love Island, and how she would go over to his place and complain about the show.
Since this, she has not mentioned another partner, and there have been no rumors regarding one.
Did Charlotte Ritchie and Mae Martin Ever Date?
Ritchie and Martin are co-stars on the critically acclaimed Netflix show Feel Good. They have appeared together on 12 episodes to date.
Ritchie and Martin portray George and Mae in the show — lovers who go through the struggles of life and love together.
Their roles and on-screen chemistry have generated a few dating rumors about them. Some people even think they are actually together.
Neither of the actors has, however, come out and confirmed this.
Regardless of their romantic ties, or a lack thereof, their relationship goes way back. 
During their chat with NME in June 2021, they talked about meeting in Edinburgh in 2012. Ritchie was already generating buzz at the time from being in Fresh Meat.
They have done "a lot of hanging out" together during their years of friendship.
Martin had spent more time with Ritchie in quarantine than anyone in 2021 as they filmed the second season of the show together.