Mae Martin Is Still Looking for the Right Partner in Life
"Love itself should feel enriching, safe, and warm," said Mae Martin.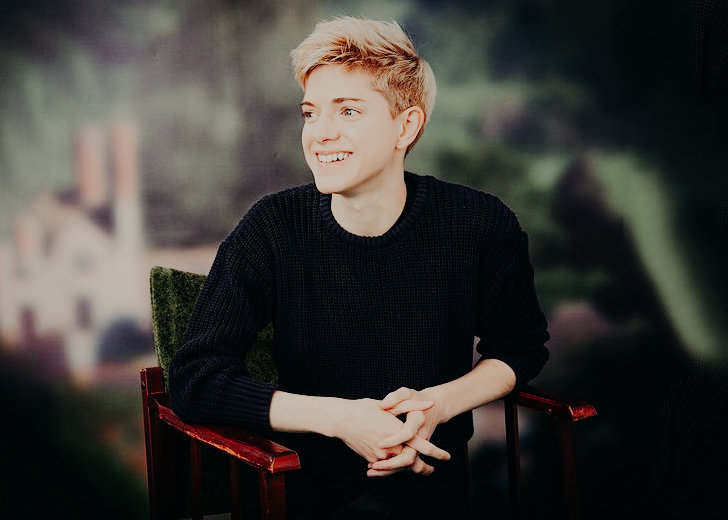 Mae Martin is a person who, in her own words, does not fit neatly into any of the LGBITQ+ boxes. Instead, she claimed that her relationship with gender is ongoing and evolving. 
Hence she goes by both "she/her" and "they/their." 
She admitted in an Instagram post from April 2021 that when it comes to dating, her preferences are bisexual and that she was attracted to people of all genders. 
Getting the Idea of Love
Her idea of love is a well-explored topic. With the second season of her show Feel Good out, she articulated what love meant for her in an article for Harpers Bazaar. 
For her, and for many others who grew up listening, reading, or interacting with love stories, love shares deep ties with pain.
Until one feels that humbling visceral pain, they won't know real love, or that's what those stories led everyone to believe. She wrote, 
The trope of doomed, torturous, agonising love is as old as human civilisation.
Is Mae Martin Dating?
However, as a grown-up, she began to realize that her belief was wrong, and to replace the age-old "Love is pain" slogan, she came up with something of her own.
According to the comedian, love can lead to pain, but love itself shouldn't hurt. Instead, it should feel enriching, safe, and warm, if not always, at least most of the time.
Then again, it is still unclear if she has found the partner she was looking for, as of this writing at least. The last time she confirmed her relationship status was in March 2020, when she told Autostraddle that she was single. 
Mae Martin's Idea of an Ideal Partner
Putting her ideals of love out of the way would be a great segue into her ideals for a partner. It is already established that Martin is attracted to people of all genders. 
During an interaction with BBC, she further disclosed, 
I'm attracted to funny people with nice hands who smell good and are kind to people. I'm attracted to people of all genders... But I'd rather just be a person in the world.
'Feel Good' Is a Reflective Romcom
More than all that, though, the romantic comedy Feel Good is where the comedian slash actress truly sheds light on her life. Obviously, the show is not 100% true, but a large chunk of it is drawn from Martin's own life experiences. 
In her recent interaction with The New York Times, she explained that the emotional truth depicted in the series was all true, but the people and situations were slightly modified, possibly to add drama. 
Much like real-world Martin, her character in the second season of the show is also grappling with her gender identity. Still, she claimed that the character portrayed on screen was where she was ten years ago.