Did Charlotte Flair Undergo Plastic Surgery for WWE?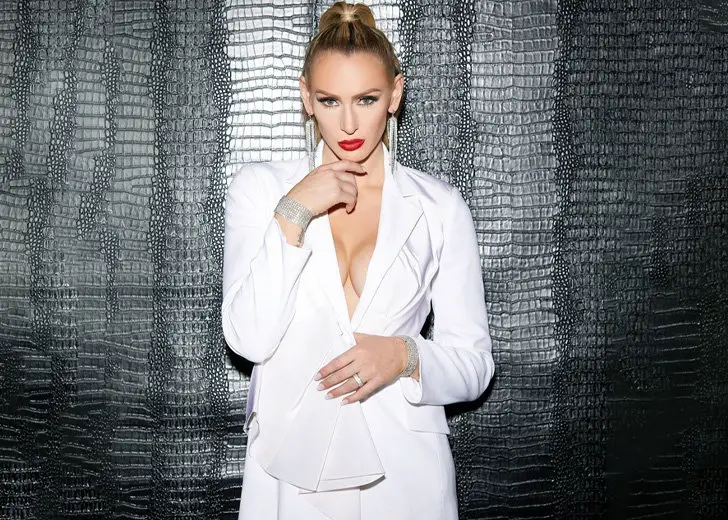 In her record-setting sixth reign, Ashley Elizabeth Fliehr, known by her alias, Charlotte Flair, is the current SmackDown Women's Champion.
The WWE fighter won the title after making a comeback after a long break from the wrestling world.
Flair made her sensational return on Sunday night for WWE's TLC: Tables, Ladders & Chairs in December 2020, after she took a break for health-related complications. 
Many fans suspected the issues emerged because of some plastic surgery failures she experienced. 
Did Charlotte Flair Have Plastic Surgery?
After her winning match at WrestleMania in 2019, she became sick and was immediately taken to the hospital for treatment.
She opened up to the public, stating that the break she took was to recover from cosmetic surgery to fix a prior surgery. 
"I'll be back when I'm ready," she wrote. "The body will be rested, and the mind still focused on legacy. Focused on this job. Focused on being better. Always being better."
Although she didn't specify what the surgery was about, she did clarify that she wasn't facing health complications because of her 2018 breast implants surgery. 
She Previously Faced a Ruptured Silicone Implant in Her Chest
Back in 2018, after the wrestling superstar became severely ill, it was confirmed that her health issues were due to the infection caused by her free-floating silicone implant.
Flair, who got engaged with WWE superstar Andrade in 2019, remained open about her situation with her fans as she constantly posted updates about her health issues.
"My implant had been leaking for quite some time. It was one of the worse cases the doctor had seen," she implied.
With that being said, she took a break from wrestling that lasted about six months before making her comeback to the TLC.
The 12-time champion had previously taken a two-month-long break after an implant ruptured on her chest got infected. 
It was the first time her followers started questioning Flair going under the knife. 
The 35-year-old confirmed the rumor of being under the knife to fix the botched silicone breast implant when she posted a series of tweets addressing her plastic surgery. 
She explained being so sick that she could barely make out of her brother's house. 
"A trip to the doctor tells us the likely culprit is silicone poisoning, and that my implant had been leaking for quite some time," she wrote. "It was one of the worse cases the doctor had seen."
She revealed facing similar issues in the past. But since she wanted to get back to her job as fast as she could, she deliberately picked the option that allowed her to return immediately. 
This resulted in a ruptured implant several months after it was first checked by a health professional.
Did Charlotte Flair Have Cosmetic Surgery?
In 2020, Charlotte Flair was absent in the ring for quite a while after testing positive for Covid-19. 
When the daughter of Ric Flair made her comeback in the WWE Raw, many fans couldn't help but speculate some changes on Flair's face. 
"We know, we see the nose job," joked one fan on Twitter. 
Most of them suspected she had a rhinoplasty or lip filler, while the others insisted she had gone under the knife. But none of the rumors have been confirmed by the celebrity herself.