Fans Can't Wrap Their Minds around Bray Wyatt's Release from WWE
Bray Wyatt was released by WWE reportedly due to its budget cuts.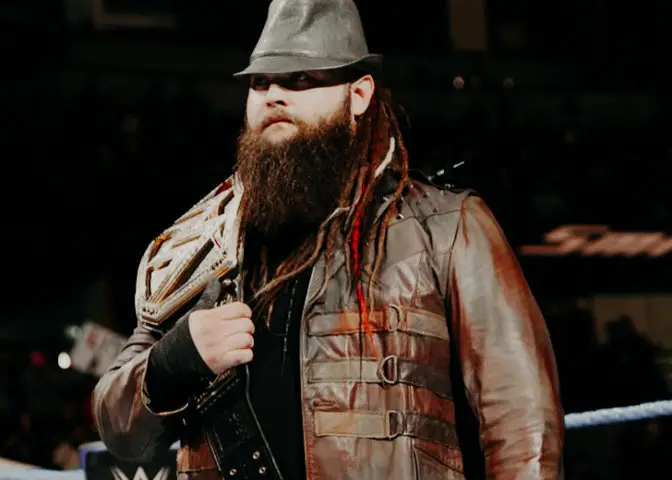 WWE has surprised everyone with its announcement of Bray Wyatt's release from the company.
On July 31, 2021, WWE took to Twitter to announce the release of the 34-year-old professional wrestler. "WWE has come to terms on the release of Bray Wyatt. We wish him the best in all his future endeavors," the tweet read.
The industry remains clueless regarding the reason behind it since no further details were revealed by the wrestling media company.
Reason behind the Release
While no official words have come out to clarify Wyatt's release, many industry experts and fans suspect that the WWE's recent budget cuts could be the reason behind it.
According to Dave Meltzer, a sports journalist, Wyatt was reportedly told by professional wrestler John Laurinaitis that he was let go by WWE because of budget cuts.
The same reason led Braun Strowman, Aleister Black, Peyton Royce, Mickie James, Billie Kay, and closely 40 other wrestlers across WWE's different brands to lose their jobs.
Clarifying the budget cuts and release of wrestlers, Triple H, the Executive Vice President of Global Talent Strategy Development and COO for WWE, told the New York Post in July 2021 that the company was looking at ways to cut costs, like every company across the world, in the aftermath of the coronavirus pandemic.
Coming out of COVID and a pandemic and everything else, all companies are having to make difficult decisions and we were no different.
Wyatt, whose real name is Windham Rotunda, had been missing from the action since his loss to Randy Orton at WrestleMania 37. But he was eying a return in August around this year's SummerSlam.
The professional wrestler first signed a WWE developmental deal in 2009 before debuting the main roster the following year as part of The Nexus stable. He performed as Husky Harris.
He later created the Bray Wyatt gimmick in NXT and returned to the main roster in 2013.
Fans Are Not Happy with the News
The news has made the fans of WWE and Wyatt sad, with many taking to social media to express their surprise, support, as well as anger. One fan critiqued, saying, 
Meltzer is reporting that Bray Wyatt was released because of budget cuts. Nobody is safe, this man was top merch sales for about a year, and he's gone. WWE really [expletive] with this one if that's the true reason.
"WWE apparently released bray Wyatt cause of 'budget cuts.' This company blows," another fan tweeted in disgust.
In between sadness and anger, a fangirl on Twitter hoped Wyatt was in a great place mentally, emotionally, physically, and spiritually.
"That he knows he is extremely loved and valued by all of us & that his future turns out exactly how he wants it to be," she added.
Alexa Bliss, a professional female wrestler, also took to her social media, writing she was in disbelief of the Wyatt news. She said was lost for words but appreciated him for his contribution, describing him as a talented and kind person.