John Cena Reveals How He Ended up Making WWE Debut
John Cena started working out at the age of 13.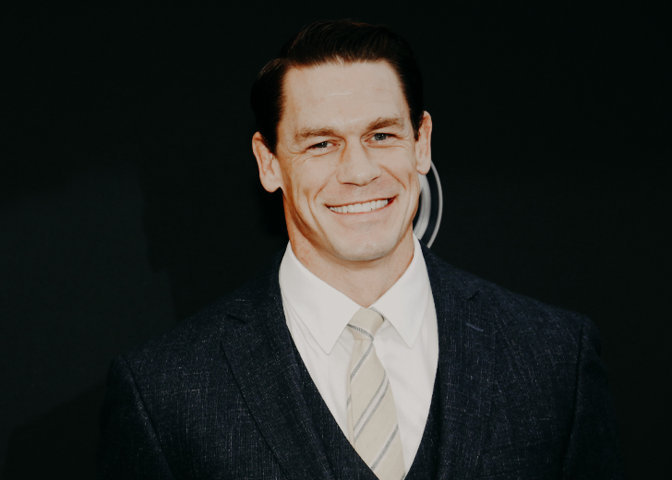 World Wrestling Entertainment (WWE) superstar turned Hollywood sensation John Cena is making headlines for himself with his star role in the new installment of the Fast and the Furious franchise.
As the ball keeps rolling for him with the upcoming Suicide Squad feature, we find it fitting to have a look back into his roots and career in wrestling. 
Why Did John Cena Become a Wrestler?
Cena started his professional wrestling career in 1999, but the reason he got into it is low-key unexpected. It is pretty unbelievable that a hunky man who now stands 6'1'' tall and weighs over 250 pounds used to get bullied. 
On July 28, 2021, Cena sat down with People and talked about his childhood and how it inspired him to become a wrestler. He revealed he used to get picked on and bullied a lot as a child. 
The WWE star differed from other kids since he had a unique way of dressing and expressing himself. As a result, he never fit in anywhere and was left all alone. 
Eventually, Cena got tired of being bullied, so he decided to do something about it. At 13, he asked his father for a weight set and started his workout independently. 
He started exercising to become stronger to defend himself from the bullies, but it slowly turned into a passion. It has been over three decades since he started working out, and he has not stopped to date. 
By the time Cena went to college, his passion for strength had grown a lot. He took his passion to the next level when he got a degree in science and kinesiology from Springfield College. 
After graduating from college, he left his hometown of Massachusetts for Los Angeles. Everything he studied for, including fitness distribution, manufacturing, and equipment, was there in LA. 
He started working at Gold's Gym, which was a ticket for him to enter WWE. He worked at various places like the floor and protein shop in the gym, where he could talk about WWE with the members.  
He familiarized himself with everyone and became good friends with them. Then, one day, one of his friends asked Cena if he wanted to join him in Orange Country to train to be a wrestler. 
Cena took the opportunity thinking it would be an enjoyable hobby, but little did he know he would become a massive WWE star. Initially, he planned on working during the weeks and getting in the ring on the weekends. 
He paid a promoter a lot of money to get in the ring and learned his tricks inside it. He did so for a while and eventually made his way to WWE. 
John Cena's Career in WWE
Cena has broken many records since his WWE debut in 2000. He has won 13 WWE Championship and 16 world championships. Similarly, he is a four-time world tag team champion, five-time United States Champion, and two-time Royal Rumble match-winner. 
He is currently tied with former professional wrestler Ric Flair for the title of the most world championship reign in the history of pro wrestling. Cena has been juggling his acting and wrestling career at the moment. 
His most recent appearance in the world of wrestling was at the Money in the Bank PPV event. Cena made his long-awaited WWE return, setting up a blockbuster battle for WWE fans.