What Happened between Caterina Scorsone and Ex Husband Rob Giles?
Canadian actress Caterina Scorsone is known for her work in Grey's Anatomy and also for her social advocacy for children with Down syndrome.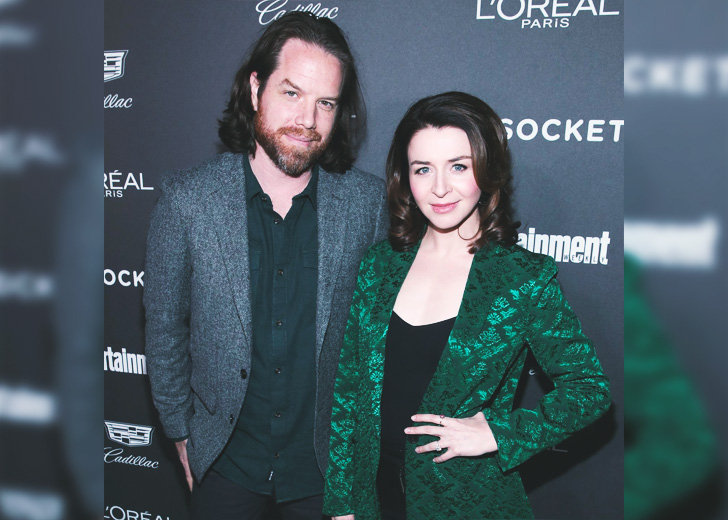 Canadian actress Caterina Scorsone and actor Rob Giles are currently in the legal process of getting divorced. As per Us Magazine, the ex-couple filed for divorce on March 1, 2020. 
Scorsone cited "irreconcilable differences" as the main reason for getting divorced from her then-husband. However, both Scorsone and Giles have decided to co-parent their kids purely out of love despite their judicial separation.
The ex-couple has three daughters Eliza Alva Angelica Giles, Paloma Michaela Giles, and Lucinda Giles, aged 9-year-old, 5-year-old, and 18 months. 
In 2020, the former husband and wife ended their marriage of ten years. They were initially married in June 2009. 
Scorsone is understood to be single at present as she is not publicly known to be dating anyone. 
A Brief Look at Caterina Scorsone's Life and Career
Scorsone was born in Toronto, Canada, on October 16, 1981, in a family of seven, including her parents and four siblings. Scorsone holds a Bachelors's Degree (BA) from Trinity College at the University of Toronto.
She majored in Literary Studies along with Philosophy and graduated in the year 2005. As an actress, Scorsone is famous for her work in ABC's popular medical drama series Grey's Anatomy and its spin-off shows, namely Station 19 and Private Practice.
In the shows, Scorsone portrayed the role of Dr. Amelia Shepherd. She played the character for the last time on January 22, 2013, when she was seen in Private Practice's episode titled 'In Which We Say Goodbye.'
After that, she made her debut in season three of Grey's Anatomy.   
Scorsone made her acting debut at the age of eight when she was offered to work on the Canadian children's TV show Mr. Dressup. However, her big breakthrough in entertainment came in the form of the American cable channel Lifetime's crime drama series Missing.
She worked in the show from the year 2003 to 2006. In 2010, well-known show creator Shonda Rhimes approached her for the role of Dr. Amelia Shepherd in Private Practice. 
She was referred to Rhimes by American actor, director, and producer Eric Stoltz. 
She joined Grey's Anatomy as the same character in the show's seventh season, which aired on September 23, 2010, and concluded on May 19, 2011, after 22 episodes.
Caterina Scorsone's Support for Daughter with Down Syndrome
In 2016, Scorsone's second child, daughter Paloma, or affectionately Pippa, was born with Down syndrome, a chromosomal condition associated with intellectual and developmental delay.
Talking to the Motherly podcast in 2019, the actress/mother opened up about her daughter's condition at birth, along with her initial thoughts regarding the situation at hand.  
When Pippa was born, and I realized that she had Down syndrome and she was going to have some physical differences and some cognitive differences, I didn't know what her capacity would be. It really did send me into a tailspin.
Caterina Scorsone Raises Her Voice for a Cause
After becoming the mother of a child with different abilities, the Station 19 actress, Scorsone, started advocating for other children with similar difficulties. After Paloma's birth, the TV actress took to social media and started raising awareness. 
In October of 2018, she made major headlines for her Instagram post celebrating Down Syndrome Awareness Month. In the post, she explained how it is wrong to categorize Down syndrome as a "Risk" and rather called it a "Chance." 
In her Instagram, Scorsone posted a cute picture of her daughter and wrote: 
Language is important. Parents don't have a 1 in 700 "RISK" of having a baby with Down syndrome. Parents have a 1 in 700 CHANCE of having a baby with Down syndrome, just like they have a 50 percent CHANCE of having a girl and a 50 percent CHANCE of having a boy. (With some beautiful variations in there as well)
For her gallantry work, Scorsone was awarded GLOBAL Quincy Jones Advocacy Award in 2020 by the Global Down Syndrome Foundation, a charity that works in favor of kids with Down syndrome.
And this August, her story was featured on the GLOBAL Down syndrome World Magazine. On the magazine's cover, the actress can be seen delighted while she holds her baby daughter Paloma.