How Carrie Underwood Came to Terms with Her Body and Weight Loss Journey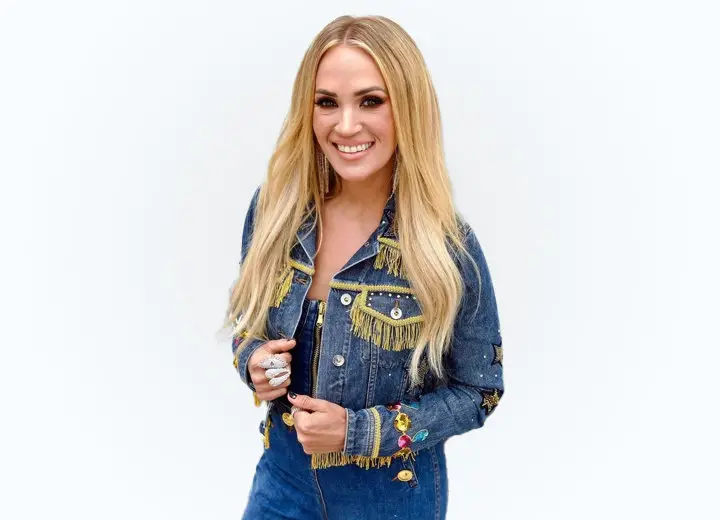 Carrie Underwood is known for her fit physique and exercise regimen as just as her catchy tunes. 
However, it was not always the same; Underwood had her fair share of battles with her body weight. Eventually, the mother-of-two successfully navigated her weight loss journey by strictly controlling her meals and leading an active lifestyle. 
Carrie Underwood Wasn't Happy before Weight Loss
It all began in 2005 when the country singer earned the title of American Idol, Online trolls quibbled that she had gained weight. 
She knew what others thought shouldn't matter, but her constant intake of spaghetti and quesadillas left her exhausted. This caused her to purchase clothing that was one size larger frequently.
Underwood admittedly wasn't content with her appearance. "I knew that I weighed more than I had ever weighed before," she told PEOPLE in a 2015 cover story.
The 'Good Girl' singer explained that as soon as she underwent weight loss, people started complimenting her right away, saying she looked great. "Then you start wondering, 'How bad did I look before?' Then it's like, 'Well, I guess I should keep on going.' Then you start eating less," Underwood continued.

Carrie Underwood performing on stage in Las Vegas in May 2022 post weight loss. (Source: Carrie Underwood/Instagram)
She also confessed that she had used weight loss supplements and made bad choices in the past while trying to shed weight
 "I was taking things with ephedra in it," the singer stated. "It wasn't the best way. If I could go back and talk to myself I'd be like, 'Here's how you do it the right way.'"
Soon after, Underwood started documenting her time on the elliptical, reading labels, and counting calories. In fact, on some days, she consumed as less as 800 calories only. She initially felt wonderful and lost a few pounds, but the plan backfired.
"I would 'fall off the wagon,' then feel terrible and repeat the cycle," Underwood said in a March 2020 interview with Women's Health. "Your body is screaming out, I need more calories, I need more carbs!"
Thankfully, she soon realized that all she needed was the expertise to set limits that were effective for her weight loss.
Fast forward to one and half decades later, the singer is doing everything right and is in her best shape with her personalized meal plans and workout routine.
Carrie Underwood's Workout Regime & Diet
A proud mother of two sons and wife, Underwood works out daily whenever she is free at her home gym. She even started her workout app in 2020 called Fit52, which provides short and effective training routines.
Talking to Shape in December 2021, Underwood said that she enjoyed circuit training, weight lifting, and running as ways to make the most of her limited free time. "But really, at this point in my life, I do whatever I have time for!" she added. 
The singer also loves BODYARMOR, a sports drink with which she has a partnership and considers an essential component of her workout regimen to maintain nourishment for those endless days.
A vegan for several years, she typically has tofu or egg-white scramble for breakfast, along with Ezekiel toast, fruit, and coffee. Typically, lunch comprises a Tofurky sandwich with spinach, tomatoes, avocados, red onions, and mustard.
And for dinner, she prepares a tofu stir-fry or roasted vegetables with chicken.