Carol Vorderman Was on Dating App After Her Divorce — Get To Know Her Personal Life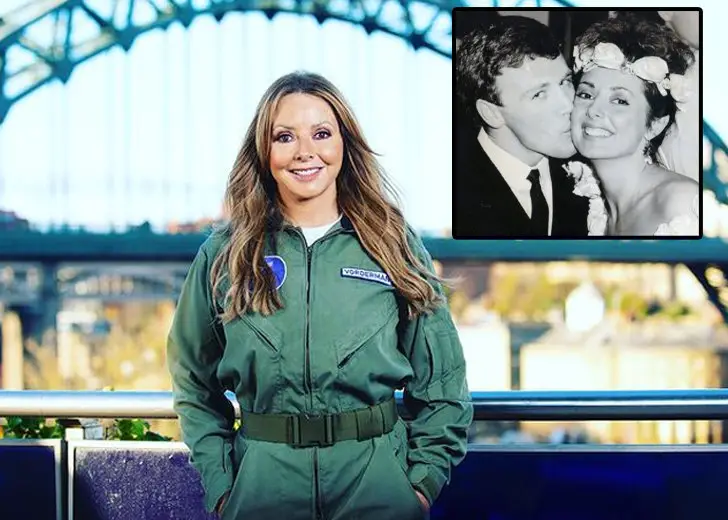 Carol Vorderman has been relishing the single life at 60. She has been mostly living alone and enjoying doing so since leaving her former husband.
At the start of 2021, she ventured into Raya, a celebrity dating app. And the response she got was amazing, to say the least.
Carol Vorderman Tried Raya for Fun
In 2018, Vorderman revealed that she had enough things going on in her personal life to be bothered by dating apps.
"got [sic] enough of all that business as it is," she had said, as reported by The Sun.
Further, she joked about the chaos that would ensue if she was on such an app by saying, "Can you imagine if I was on Tinder? My God."
Nevertheless, she tried Raya. She signed up on the platform, which hosts the likes of Channing Tatum, Lewis Capaldi, and Paul Mescal, for fun.
It was not even her idea to get on it. It was one of her friends who convinced her to put herself out there.
"A mate of mine said it would be a laugh," Vorderman told The Sun about her stint on the app.
And it was fun. She had a lot of suitors, both men, and women, lining up with text messages.
"A lot of LA people made contact, men and women funnily enough," Vorderman revealed.
But online dating wasn't her thing, or so she said at the time. She was okay with how she did things without the help of an internet matchmaking service.
She did not get into a relationship during her time there. Vorderman had made it clear right from the get-go that she did not want anything serious.
In fact, she loved being single and doing "mischief," as she put it.
In 2020, she professed her love for singlehood and stated she was happy and not dating anyone. However, she added that she had "special friends," emphasizing the plurality of her special friendships.
Carol Vorderman's Former Husbands
In an interview with The Telegraph (via The Sun) a while ago, Vorderman explained her outlook on relationships.
She admitted to the publication that the thought of sharing her life with anyone else at the time made her "feel positively sick."
She has had her fair share of marriages in the past. The media personality was previously married twice.
Her first marriage was with former husband Christopher Mather, whom she wed in 1985 at just 24.

Carol Vorderman with former husband, Christopher Mather, on their wedding day. (Photo: Carol Vorderman/Instagram)
But their marriage fell apart a year later, and they divorced in 1986.
She has no qualms about the marriage, though. Vorderman even shared snaps from her first wedding in May 2021 as a throwback.
Four years after her divorce from her first husband, she married her second.
Thank you for all your comments about Cameron and severe educational needs. He's developed strategies and many have asked for them to be in a book. He's now planning to make videos to explain them to parents & other children going through the same @Schofe @hollywills @thismorning pic.twitter.com/Um9iipSVJT — Carol Vorderman (@carolvorders) October 6, 2021
In 1990, she tied the knot with media personality Patrick King. They had two children — daughter Katie (born in 1992) and son Cameron (born in 1997).
Vorderman and King separated in 2000. Since then, she has stayed away from marriages.
Her last known relationship was with English writer Graham Duff. They dated on and off for four years until 2016, when she cut ties for good.