Of Course, Paul Mescal Thinks Girlfriend Phoebe Bridgers Is Cool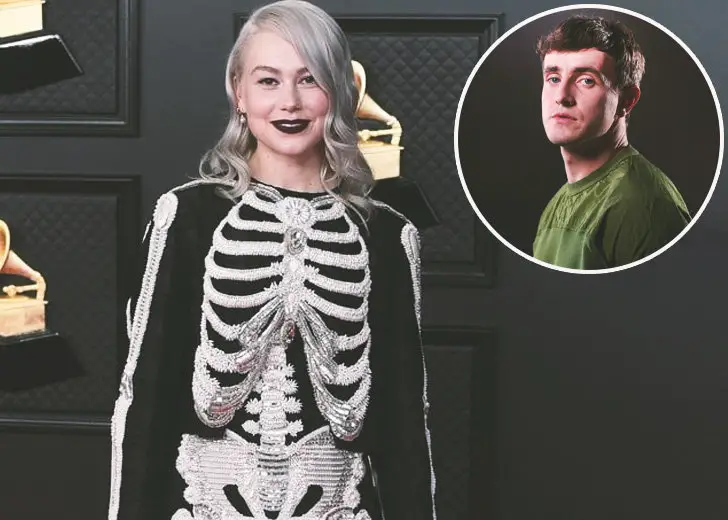 Phoebe Bridgers broke out in the music scene out of nowhere in 2015. 
The California native captured the hearts and minds of critics and music fans alike with her indie-pop sounds. With her witty lyrical perspectives, beautifully sad songs, and compelling tunes, she released her much anticipated 2017 debut album Stranger in the Alps. 
Following her debut album, the indie crooner native refused to slow down. She engaged in collaborative side projects with Fiona Apple, The National's Matt Berninger, ACL alum Lucy Dacus and Bright Eyes leader Conor Oberst to co-lead their band Better Oblivion Community Center. 
The band released a self-titled album, made several television appearances, and toured the US and Europe shortly after.
Besides her high-profile collaborations, Bridgers also released her second solo album, Punisher, which catapulted her into stardom. She was even set to perform some of her newly released songs at the Shaky Knees music festival.
Phoebe Bridgers' Boyfriend Attend Her Shaky Knees Performance
The Central Park festival was supposed to happen last year, but it got postponed because of the pandemic. The festival made its return on October 22. 

Deuxmoi's Instagram Story On Paul Mescal (Source: Deuxmoi Instagram)
It was headlined by many notable acts, including Run the Jewels, Mac DeMarco, Portugal, The Man, Alice Cooper, The Strokes, Foo Fighters, and Bridgers herself. And in attendance to watch her performance was her boyfriend and Normal People star, Paul Mescal. 
According to an anonymous source who reported to Deuxmoi, Bridger's boyfriend was at her set in Atlanta. The source reported that he was "super nice to the fans" and taking videos of Bridgers during her song 'Georgia.'
They also shared that at one point, a fan in the crowd had yelled, "Paul, your girlfriend is [really] cool," to which he nodded his head and responded with a "yeah."
Phoebe Bridgers' Relationship with Her Boyfriend
The duo first sparked dating rumors after being spotted on a breakfast date at an Irish cafe in July 2020. The cafe even tweeted thanks to the pair for eating at their establishment. 
A few months later, in November, Mescal confirmed that he had a girlfriend in a GQ interview but did not disclose her name. Instead, he spoke about having a significant other and called his partner a lifesaver as she helped him navigate the newfound fame. 
Fans speculated that he was referring to Bridgers, and then, in December, Mescal starred in Bridger's music video for her track 'Savior Complex.' 
The two even celebrated Mescal's 25th birthday together, according to several reports. The actor re-posted a photo of him holding a sky-high pile of pizza boxes that the songstress had shared on her Instagram Stories. 
Finally, in June, Daily Mail confirmed that the pair were officially dating after Bridgers flew over to the UK to be with her beau. They were reportedly enjoying their holiday with a romantic weekend in London. 
And the pair have been together ever since.