Phoebe Bridgers Has Solidified Herself As A True Gay Icon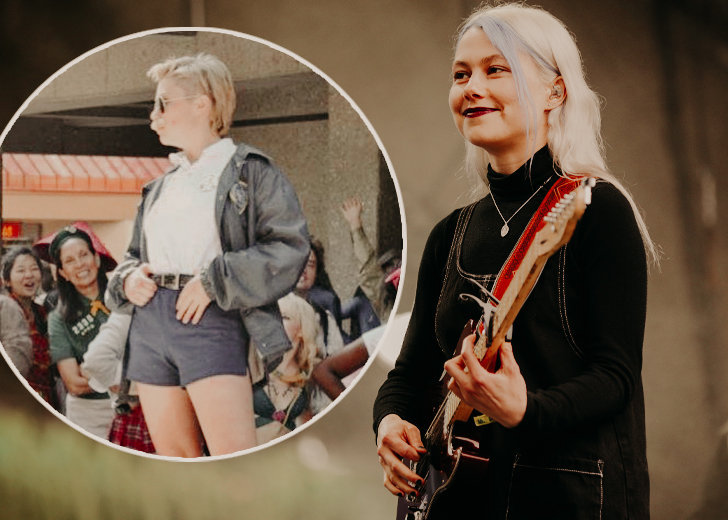 With people slowly accepting and normalizing the concept of varied sexuality, there has been a surge of visibility and acceptance of the LGBTQ+ community in the music industry in the past 10-15 years. One such artist is indie singer Phoebe Bridgers, who has intentionally/unintentionally taken up the role of a true gay icon.
As an openly bisexual artist, Bridgers has embraced her sexuality with arms wide open yet managed not to let it exclusively define her as a person.
Bridgers Breaking The Homosexual Stereotype, One Step at a Time
In a 2020 interview, The Line Of Best Fit's Ty Bennett managed to see right through the 'consciously unhinged narrator of "Killer."' Contrary to an image that Bennett held of Bridgers, the intoxicatingly intense writer of Stranger in the Alps and Punisher came across as a free-spirited soul.
The reporter admitted to being wrong about Bridgers' persona yet was delighted for her discovery. The stereotype of being overly flamboyant or a tomboy, typically associated with anyone not falling into the "conventional" boy/girl bracket, has been thrown out the window, and that is where Bridgers made headway in making herself into a gay icon.
She laughs easily, freely; is uninhibited but also carefully measured. She doesn't over-talk or over-analyze; she isn't sentimental or contemplative, but is economical with her words.
Even for the coming out day, Bridgers took to her Instagram handle to post a photo of herself dressed as a guy with a mustache with a nonchalant caption. The 'Motion Sickness' singer took to the stage of the coming out day parade with a blue jacket sported over a plain white shirt while her bottom half donned a pair of blue shorts and black boots.
The attire was perfectly accessorized with a pair of black aviator goggles on a golden frame and an iconic blonde mustache. Alongside the bold photo, the caption read:
happy coming out day or whatever but I didn't have to
Bridgers Actively Advocates For The LGBTQ+ Community
Although the artist has not brought up her sexuality to make a name for herself, like many in the industry have, she does believe in speaking out for the LGBTQ+ community in places that matter.
In April 2020, Bridgers made headlines as she joined forces with the popular indie-pop band The 1975 to release a new track titled 'Jesus Christ 2005 God Bless America.' Unlike the religious and patriotic title, the song is actually dedicated to the LGBTQ+ community. 
In the satirical lyrics of the beautiful song, Bridgers confessed her love for a girl next door, but the words of the verses prior are such that the song is a rebellious ode to Christianity and "love" for Jesus Christ.
I'm in love with the girl next door... Her name's Claire... Nice when she comes 'round to call... Then mast******the second she's not there.
When she is not voicing her opinions as a singer, she often uses her social handles to support the LGBTQ+ community as a whole. One such instance would be a tweet from June 13, 2016, when Bridgers questioned the legal system claiming that it was legal to buy a firearm but illegal to donate blood if a man is gay. 
Legal to buy a gun, illegal for gay men to donate blood to whoever you decided to shoot. — traitor joe (@phoebe_bridgers) June 12, 2016
Bridgers does not go around smacking people in the face with a rainbow flag, nor does she keep her sexuality at the forefront.
Her being a bisexual is just a part of who she is. At the end of the day, this persona of the singer quietly representing and normalizing the Queer people is what most people find extremely encouraging.