Channing Tatum and Jenna Dewan Are Fighting Over 'Magic Mike' Money
Channing Tatum and Jenna Dewan have turned to the court to settle their dispute over 'Magic Mike' money.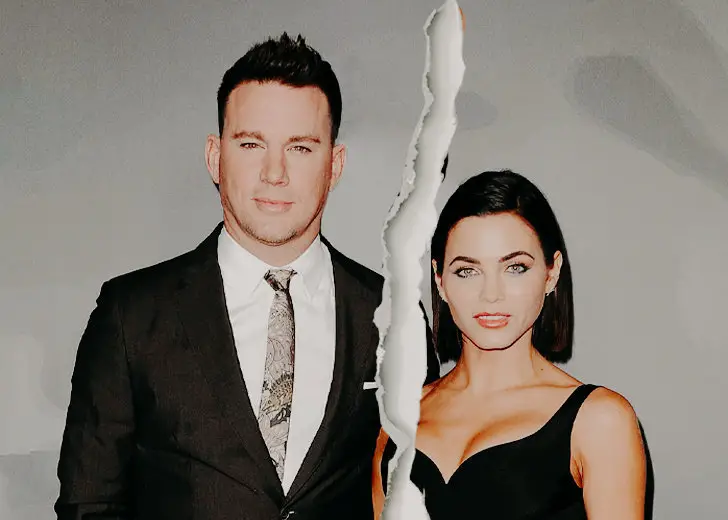 Channing Tatum and his ex-wife Jenna Dewan are seeking court decisions on how to split their Magic Mike money. The hugely successful franchise, Magic Mike, has two movies, a live show in four locations across the globe, and a reality show set to arrive later this year.
Tatum and Dewan announced their split in April 2018 and completed their divorce in 2019. Both Tatum and Dewan have moved on from their relationship. Tatum is dating the 'Price Tag' hitmaker Jessie J while Dewan got engaged to Steve Kazee in February 2020 and welcomed son Callum one month later.
Still, some issues remain unsettled with one of them being the money made by Magic Mike. Dewan helped find a choreographer for the live Magic Mike shows and moved to London to support their family when he was in production.
According to TMZ, Dewan is requesting a trial in their divorce case to settle the issues of property settlement and spousal support among others. The tabloid also reported that a source told them the parents of 7-year-old Everly could not decide on how to split the assets from Magic Mike despite being in "intense mediation."
The Real 'Magic Mike'
Magic Mike has a huge fan following with many asking for the third movie. Back in 2016, Tatum had said that the third installment for the franchise would be the live shows, as he believed it had to evolve past Mike and his crew.
Magic Mike Live has since become an incredibly well-known 90 minutes live show. The show runs in four locations: Berlin, Las Vegas, Australia, and London.
And moving past the third installment of the franchise, which was the live shows, HBO announced a reality show titled The Real Magic Mike. It will be an unscripted competition series backed by the people behind the movies, including Tatum, Steven Soderbergh, Reid Carolin, and Gregory Jacobs.
The winner of the competition will win a cash prize and an opportunity to perform on the Magic Mike Live stage in Las Vegas. The Real Magic Mike already has a nationwide casting search underway and will arrive later in 2021.
How Much Did 'Magic Mike' Make?
The Magic Mike franchise was loosely based on the personal experience of Channing Tatum and was a huge hit. The first movie which came out in 2012 had a budget of just $7 million but made over $170 million in worldwide box office. The sequel to the story based around male stripping earned roughly $120 million while spending $14 million on budget.