Channing Tatum Advices Fathers to Not Be Afraid to Go into Their Daughters' World
Channing Tatum, a single dad to his only daughter Everly, has a secret recipe for successful parenting.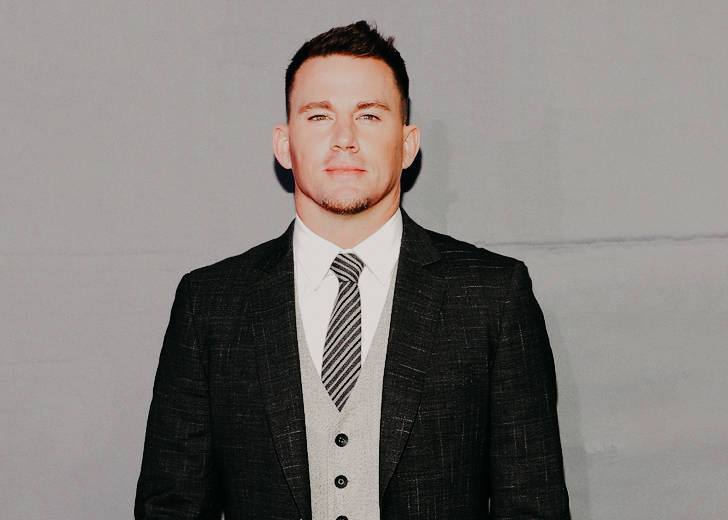 Channing Tatum is a doting father to his 7-year-old daughter, Everly. He recently opened up about his wonderful experience of being a single dad and shared a valuable parenting advice for all the fathers.
The American actor shared his experiences while speaking during the debut of his upcoming picture book for kids titled The One and Only Sparkella.
The Magic Mike star is quite comfortable being in the shoes of a single father. He made a special place in his daughter's heart, and the rest is history. 
Tatum Shares His Daughter With Jenna Dewan
Tatum met his ex-wife Jenna Dewan while shooting the 2006 film Step Up. The duo started dating soon after and tied the knot in 2009.
Tatum and Dewan welcomed their first and only child Everly on May 31, 2013 in London.
Sadly, the couple separated after nine years of marriage. The ex-couple who co-parent their daughter had made a joint statement to declare their split. 
The 40-year-old has dedicated his kids' book to his little daughter. He admitted to being initially afraid of the challenges that come with being a father.
The Highs And Lows
Tatum did everything in his power to make sure his ex-wife had a smooth pregnancy. Dewan appreciated how the actor had been her rock.
Tatum always asked Dewan what she would like to eat and said she could do whatever made her happy. With a supportive husband like him, the then mother-to-be had a happy pregnancy all the way.
After Everly was born, Tatum could not wrap his head around some things like diaper duty. The actor admitted he had never changed a diaper before, but he was willing to learn.
None of Tatum's friends had children when he became a dad. He thought it would be an exciting experience to become a hands-on father.
Tatum's Special Message To Dads
Tatum has a message for all single fathers like him. He urges dads not to feel scared to enter the world of their daughters. He was initially apprehensive about connecting to his little daughter because he had no idea what her expectations were.
From tying his daughter's hair to being her personal manicurist, parenthood has taught Tatum all the little things that can bring a parent closer to their child.
The bond is so precious that he now feels as though he has entered a magical world.
The rewards that he got in return were equally satisfying. The love his daughter has given him compensates for every effort he ever put it to become a good dad. 
The father-daughter enjoys regular storytelling and listens to to each other's bedtime stories. They read five storybooks a night, and a wordless picture book has been one of their favorites. 
Tatum feels fathers can connect with their daughters through reading, and he follows this principle in his life.