How Did Bryce Hall and Tessa Brooks Dating Rumors Started — They Shut Down The Rumors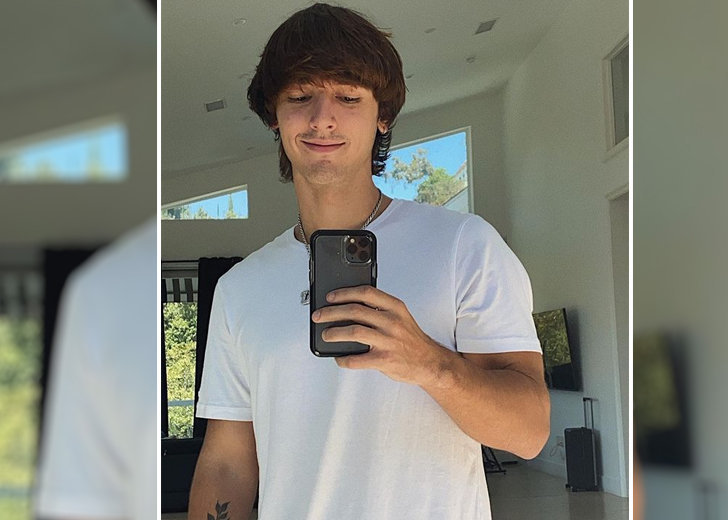 As one of the biggest TikTok stars, fans constantly wonder about Bryce Hall's dating life. Ever since his highly publicized relationship with fellow TikToker Addison Rae ended, he has been linked with many ladies, from model Josie Canseco to MTV starlet Tana Mongeau. 
And despite all the rumors, Hall hasn't gone official with anyone. 
Bryce Hall and Tessa Brooks Dating Rumors
But on December 1, speculations of Hall dating YouTuber Tessa Brooks sparked yet again after he posted an old viral paparazzi photo of himself with Brooks. The latter appeared to be looking at him rather lovingly. 
Immediately after, Brooks replied with a photo of Hall with a bloody nose from his boxing match against Austin McBroom, which he lost. Although Brooks' reply could mean anything, fans took it to mean that she wasn't letting Hall one up her and trolled Hall. 
The online interaction had fans raising their eyebrows, but it wasn't the only thing on the internet that was driving them wild. A video of the duo made rounds on TikTok featuring Hall putting an arm around Brooks while they were out around town.
Brooks, who was not pleased with Hall's move, quickly and sternly removed his arm. 
Bryce Hall and Tessa Brooks Shut Down Rumors
After their Twitter exchange, the two influencers sat down and addressed the rumors about them dating in one of Hall's recent videos. 
The two answered fans' questions in an impromptu Q&A session. Hall clarified that the video was not clickbait and addressed their past, referencing the viral paparazzi video where Brooks gave him "the sex eyes." 
But Brooks denied it, saying it was not true, as Hall had asked her to kiss him and that she was drunk. At one point, Brooks teased Hall that Mongeau was his girlfriend, but Hall swiftly denied it. The two joked around and confirmed they were just really good friends. 
Hall also addressed fans' theories that the two had hooked up. He claimed that they had only shared a kiss and not done anything else. Brooks chimed in and added that Hall kissed everyone and that every time they had kissed, they were intoxicated.
The TikToker denied the claims but eventually admitted that Brooks was just "one of the bros," while she revealed that she was "very in love… just not with [him]."
Bryce Hall and Tessa Brooks Viral Video
This wasn't the first time the duo had filmed a video together to address rumors about them. 
For those unaware, Hall and Brooks had fans in a frenzy last year after the paparazzi caught them looking like they were about to kiss on several occasions. They were spotted at Saddle Ranch in West Hollywood, looking all cozy. 
Naturally, fans went wild, shipping the duo, leaving them with no choice but to clear up their status. In a YouTube Video titled 'Are we dating?' which has since been deleted, the pair denied they were romantically involved.
They claimed they were "just bros," with Brooks confessing that she would never date Hall.