Bryce Hall Mocks Charli D'Amelio Amidst Tatedoll's Accusations of Verbal Assault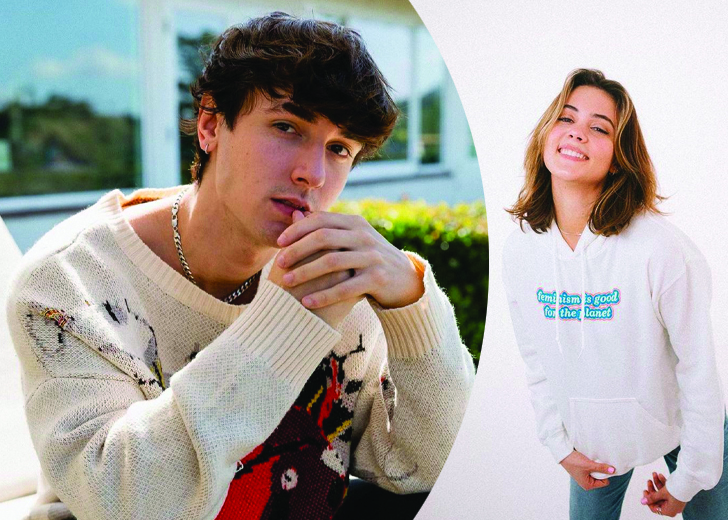 Bryce Hall has never shied away from calling people out and starting drama on social media. But what happens when the tables turn?
On August 1, Tatum Dahl, who goes by @tatedoll on social media, recounted her meeting with Hall.
In a TikTok video, she claimed Hall verbally assaulted her and her girlfriends when they were out in West Hollywood. Hall allegedly called them "USC bitches" when they could not hand him a bottle of vodka "fast enough" for his liking. 
Tatedoll noted that was rough and expressed her disgust at men like Hall, who had fame and wealth. 
In the caption, she wrote, "never experienced confrontation like that EVER. Also haven't gone out in West Hollywood since like EWWW."

Tatedoll accused Bryce Hall of verbally assaulting her and her girlfriends while they were out. (Source: Instagram)
The video caught Hall's attention, and he replied, "so sad how you can say ANYTHING negative about me and people will believe it."
Tatedoll replied, "yes king gaslight me!"
Fans React to Tatedoll's Accusations
Hall was right. Many believed Tatedoll's story, but the issue seems to have netizens divided. 
Some believed the woman's story because of Hall's controversial past. Popularly known as the bad boy of TikTok, Hall has gotten in trouble a few times because of his antics. 
His famous wrongdoing made headlines when he ignored pandemic restrictions and hosted two parties, one of which was his birthday at a rented Hollywood Hills house. He pleaded non-guilty to the charges, but authorities disconnected utilities at this home to stop these parties. 
In another incident, the TikToker was arrested for possession of marijuana greater than 2 oz. And because of these reasons, some netizens thought Hall might have verbally assaulted the girls. 
However, some fans came to Hall's defense, claiming that Tatedoll needed to provide video evidence if she was going to make such serious allegations. 
"How does anybody know you are telling the truth do you have a video showing this or any proof like really (attention seeker)," one user commented. 
So far, Hall has not addressed the issue on social media besides replying to the video. 
Bryce Hall Mocks Charli D'Amelio in a TikTok 
Hall's last activity on TikTok was a video mocking Charli D'Amelio. 
He was doing a viral "put a finger down" trend to Chase Hudson's new song 'All the Things I hate About You.' 
In the trend, users were supposed to put a finger down to what applied to them in the lyrics "you are a show stopper, bad liar, homie hopper, drama starter."
Hall put his finger down to show stopper, homie hopper, and drama starter, insinuating he was all three.
He then tagged D'Amelio in the caption, writing, "hey same," alluding that the famous TikToker was also three of the four things mentioned in the lyrics. 
Fans were shocked that he tagged D'Amelio and mocked her so openly. However, they seemed to appreciate his humor. 
"Lmao, the Charli tag made all this even funnier," wrote one user, while another commented, "Nah, because I'm starting to like Bryce more."