Bryce Hall Replies to Addison Rae's Mustache Tweet Amidst 'Top Gun' Craze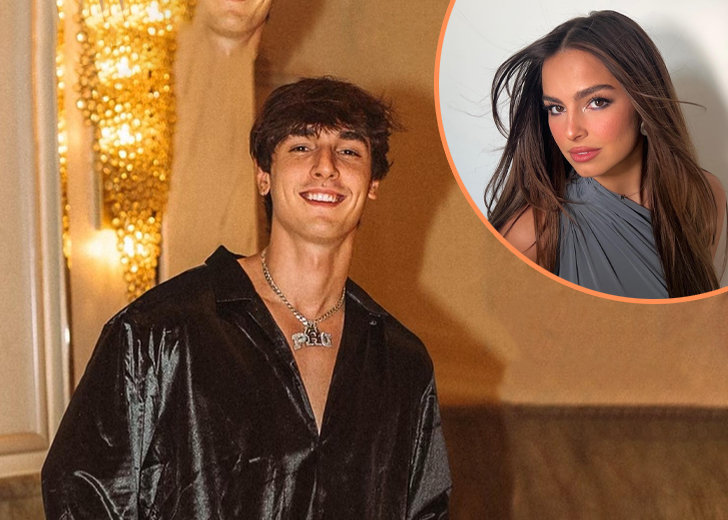 Ever since Top Gun: Maverick premiered on May 27, 2022, the lead, Miles Teller, has been all everyone is talking about.
His chiseled physique and performance have fans looking at him with a new appreciation, but nothing has them drooling over him more than the actor's retro mustache. 
Called the "Miles Teller 'tache," it appears the actor has single-handedly resurrected the 80s stash. 
There are countless videos on TikTok of women asking their men to ditch their beards and men sporting shaved looks. 
But it looks like no one has been hit harder by the new craze than TikTok star Bryce Hall. 
Bryce Hall Responds to Addison Rae's Mustache Tweet
Hall's TikTok and Instagram are filled with pictures and videos of his stash. 
In one video on TikTok, he had a stash and a goatee and said he was about to watch Top Gun and would let everyone know how it was. 
But in the next clip, he said the movie was awesome. He had shaved off his goatee and was only sporting the "Miles Teller stash."
Meanwhile, on Instagram, he posted a carousel from his photoshoot and wrote, "I watched Top Gun & this mustache grew on my face."
The focal point of the photos was obviously his facial hair. 
Hall has been so wrapped up with his new facial hair and all the related content he is busy churning out that he even replied to his former girlfriend, Addison Rae's tweet.

Bryce Hall replying to Addison Rae's mustache tweet. (Source: Bryce Hall/Twitter)
While most people have been swept up by the new craze, Rae is one of the few not feeling the trend. 
"I just can't get into the mustache thing full time," said Rae, to which Hall replied with a selfie that looked like he was in disbelief.
Hall's reply shocked his fans, given they had a history. Some even commented that Hall and Rae might get back together, like Josh Richards and Nessa Barrett.
Bryce Hall Is Happy to Look like Miles Teller
But whatever Rae might feel about the stash trend, fans appreciated Hall's new look. 
Most of them commented the TikTok star carried off the look and even praised him for the "new and interesting" stash content. 
Hall even got a reply from Teller's wife, Keleigh Sperry Teller, who commented on one of his videos, saying he and the Top Gun lead looked like twins. 
The TikToker posted a video to the Top Gun version of the song 'Berlin: Take My Breath Away,' thanking Teller's wife for the comment. 
"Reply to @Keleighteller. Miles Teller's wife said I'm twins with her husband. So I think the mustache is valid," Hall wrote in the caption. It looks like Hall has no plans to stop the stash content anytime soon.