Brittany Renner Addresses Toxic Relationships Amidst Break up Drama with PJ Washington
"You are responsible for your experience, and nobody else," says Renner.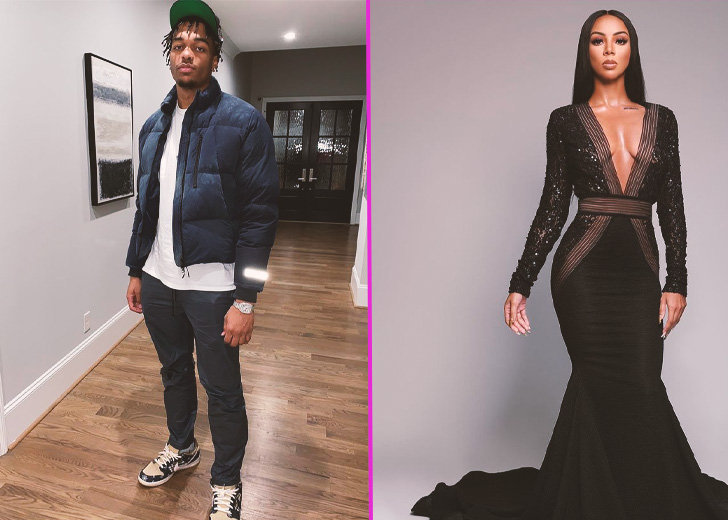 NBA star PJ Washington and his former girlfriend Brittany Renner's relationship went downhill as quickly as it had escalated. 
The pair first confirmed their relationship through Instagram in June 2020. And within a month, they shared pictures from a pregnancy photoshoot, announcing they were expecting their child in March.
Their baby boy arrived safely in May 2021. While everyone believed that the birth of a child would strengthen their rapport, the opposite happened.
The fitness model and the basketball player parted ways within a month, and Washington called out his ex-girlfriend by tweeting, "You were faking it along."
In the wake of their separation, both of them deleted each other's pictures and videos from their respective Instagram accounts and even unfriended one another.
Unfortunately, the social media rift wasn't the only effect of their separation — a custody battle and grooming accusations quickly followed. 
Brittany Renner's Response to Grooming Accusation
Ever since Washington (22) and Renner (29) called it quits, Renner has been on the receiving end of the grooming accusations. Washington's fans accused her of being predatory toward the young NBA player.
A fan even dug out Renner's old picture of attending a Kentucky Wildcats basketball game, where PJ played during college. The critic then alleged Renner of stalking Washington. 
You stalked an 18-year-old in college while you were pushing 30 and had a kid with him just to drop him. You're the worst kind of human.
In the light of such bold accusations, Renner unhesitantly clapped back at the haters.
On July 29, 2021, she took to Twitter to write, "Tell me more this is getting juicy." She also added another post, saying opinions were the lowest form of human knowledge.
The scandal, however, took a turn for the worse when Renner's past video resurfaced on the internet. In the 8-second clip, the baby mama advised women to date athletes if they wanted financial gain. She even stated athletes were dumb. 
The video prompted suspecting fans to believe that she dated Washington for money and not for love. 
To make the matter worse, there were rumors that the professional player had to pay around $200,000 per month to Renner in child support.
However, Washington put the rumors to rest through a tweet on August 11, 2021. He simply urged his followers to stop circulating lies and drama. 
PJ Washington Reunited with Kid
The split has apparently caused problems for the new parents regarding child custody. On August 13, 2021, Washington took to Twitter to reveal he hadn't seen his son. 
He shared his frustration through his Instagram stories as well, writing "I don't understand why I can't see my son" with a confused emoji face. 
Thankfully, things worked out for the new father after his complaints on socials.
On August 16, 2021, he posted a picture with his son on his Instagram story, sharing he was reunited with his kid. "Back with my twin," he wrote on the image. 
Brittany Renner Mentioned Toxic Relationship
Renner confused everyone with a surprising mention of a toxic relationship on her Instagram story on August 20, 2021. 
She started her message by writing, "We end up in toxic relationships because we don't stand up for ourselves when the red flags occur." The author added people let the red flags slide because they fear losing a partner.
Urging her followers not to tolerate disrespect and neglect, Renner shared that one should make healthy barriers for being treated right. She ended her message with, "you are responsible for your experience, and nobody else."
Renner's bold opinion about being in toxic relationships seemed like it came from a personal experience.
And given that she is treading rough waters amid the break up drama with Washington, there's a possibility that it's a dig at her ex-boyfriend. 
However, nothing can be said with certainty yet.