Britney Spears Shared Memoir's Release Date in Deleted Instagram Post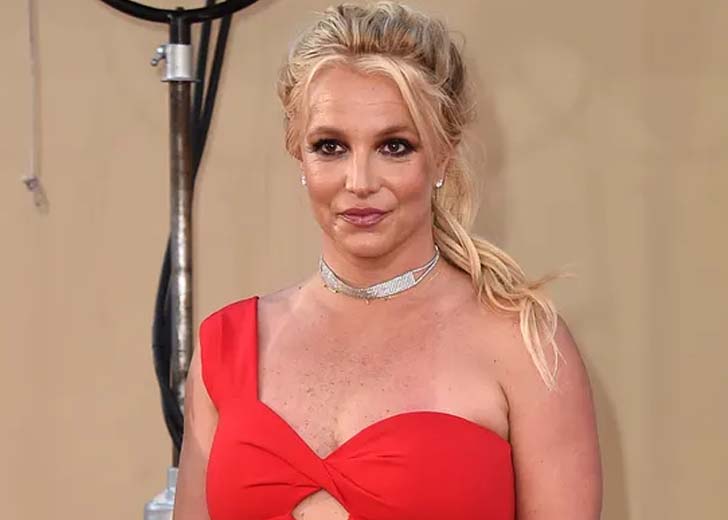 Now that Britney Spears is finally free, she has spent more time on Instagram and sharing her life with her fans and followers. But at the same time, there has been a lot of deleted Instagram post as well.
She was under the conservatorship of her father, Jamie Spears, from 2009 to November 12, 2021. In those 13 years, Britney had little to no freedom to do what she liked.
Her family, especially Jamie, had kept her under control, so the Queen of Pop had to live like a prisoner in her own home for over a decade.
But finally, in 2021, after many protests and movements like #FreeBritney, the 'Toxic' singer got out of her brutal conservatorship.
Now, she plans to pen it all down in her memoir, sharing the abusive behaviors she faced behind the scenes. On February 21, 2022, Deadline reported the singer had signed a $15 million book deal for her upcoming memoir.
Britney had not announced the release date of her memoir yet. But on May 7, 2022, she revealed it in a deleted Instagram post, and fans caught up on it quickly.
Britney Spears' Deleted Instagram Post
After her conservatorship ended, Britney got engaged to her long-time boyfriend, Sam Asghari. Since then, she has been sharing her plans for her wedding.
On May 7, 2022, she uploaded a picture of her new cat, Wendy, sitting on her wedding veil. However, her caption was not about her marriage, wedding dress, or new cat.
Instead, it was about the experience she faced in the past 15 years and how her life in conservatorship was. And at the end, she mentioned the release date for her most awaited memoir.
She started, "The poise, the grace, and the unknown." Then, she talked about the secrets she would like to talk about.
Britney confessed that the secrets she held were "honestly paralyzing." She then elaborated more on that and revealed that she was asked to keep secrets since she was nine years old.
After being placed under conservatorship, she could not reveal those secrets, even when people approached her. She called herself a "nun" since she had to remain silent most of the time.
Then, relating to her memoir, Britney said she wanted to be open.
She wrote, "I Want to be open, yet when I acted that way they looked at me like was I crazy, even during shows with hundreds of people underneath the stage they would talk to me in a whisper."
Britney revealed she had so many complaints that she wanted to share, but she could never do so. She was disrespected by people, especially her family, and she could do nothing about it.
In the end, she wrote about how she would pen a memoir and talk about all the hardships she had to face in the past decade.

Britney Spears revealed the release date of her memoir on her deleted Instagram post. (Source: Instagram)
She said, "the easiest way possible, and considering my fear of people, I might have to write them off for the next decade." However, the singer admitted that her memoir "might not be the safest thing for anyone."
Regardless of it all, she is writing her book. Then, she revealed the release date of her memoir, but she only announced it vaguely.
She said it would come out at the end of this year. This means that the memoir's release date will be around November or December 2022.
She ended her caption with the statement, "Once it's released, not sure what's gonna happen folks!!!" As soon as she uploaded the post and captions, Britney took it down.
She uploaded her deleted Instagram post the next day but changed the captions to "Introducing Wendy!!! And yes, this is the veil to my wedding dress!!!"