How Many Children Does Brian Austin Green Have? Inside His Family Life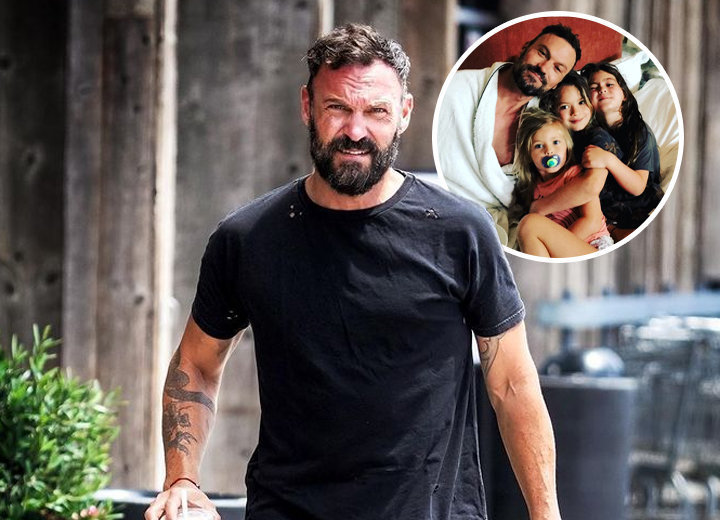 Brian Austin Green and his girlfriend, Sharna Burgess, just had their first baby. They welcomed their child together at the end of June 2022.
With this, Green is now a father to five children. He had his five kids with three different women, namely Vanessa Marcil, Megan Fox, and now Burgess.
Brian Austin Green's Five Children
Kassius Lijah Marcil-Green (with Vanessa Marcil)
Green and Marcil had only one child during their time together, Kassius Lijah Marcil-Green. The former couple was engaged when they had him on March 15, 2002.
However, their engagement never turned into a marriage, and they broke up shortly after. They then had a turbulent time co-parenting Kassius and also had difficulty with court cases about sharing custody.
In 2018, Marcil revealed how Green and Fox, his partner at the time, had cut Kassius off from their lives and from meeting his other siblings. She also detailed how Green applied for full custody of Kassius but lost that, and a couple of other lawsuits.
By 2019, however, Kassius seemed to be back with Green and his family. He was spending more time with his father and his step-siblings.
Noah Shannon Green (with Megan Fox)
Noah Shannon Fox is Green and Fox's first child. He was born on September 27, 2012, and grew up in his quirky ways.
He has been pictured wearing dresses and skirts many times, something both his parents supported. When he was four years old, Green spoke up against the backlash he was getting for letting his son wear dresses.
The actor said it harmed no one that Noah was dressing up the way he did and that growing up was about having fun and not adhering to arbitrary rules. Fox, too, spoke about developing confidence in Noah and not paying attention to critics and bullies.
Bodhi Ransom Green (with Megan Fox)
Green and Fox's second kid, Bodhi Ransom Green, was born on February 12, 2014. The former pair were having trouble in their relationship when he was born.
A year after Bodhi was born, Green and Fox broke up briefly.
Like Noah, Bodhi, too, became a victim of bullying and ridicule. However, it wasn't because of his choice of dressing up.
Instead, he was bullied online because of his long hair, and people even said he looked like a girl.
Journey River Green (with Megan Fox)
In early 2016, when the news about Green and Fox getting back together came out, it came with another piece of good news. They had not just reconciled but were also pregnant with their third kid.
Thus, on August 4, 2016, they welcomed their third son together, Journey River Green.
Like Bodhi, Journey, too, was bullied for his long hair. Green, again, came to his kids' defense, saying his two boys were beautiful regardless of how long their hair was or how much they were mistaken for being girls.

Brian Austin Green with four of his five children. (Photo: Instagram)
After Journey's birth, things again soured between Green and Fox, leading to their separation in May 2020. They had a lot of back and forth on social media regarding their kids and co-parenting. Green criticized her parenting skills, and Fox responded fittingly.
However, by July 2021, sources reported they were in a much better place regarding co-parenting. "It's not perfect ... but they are doing much better at it," the source told Us Weekly.
They had started dating in 2004, got engaged first in 2006, then again in June 2010, and got married on June 24, 2010. Their divorce was finalized on October 15, 2021.
Zane Walker Green (with Sharna Burgess)
In October 2020, Green and Burgess made their relationship official. She got pregnant with their first child — and his fifth — around September 2021.
On February 4, 2022, Green and Burgess announced their pregnancy and welcomed son Zane Walker Green on June 28, 2022, at 12:12 pm.
Before Zane arrived, Green's children could not wait for him to be born. They would climb onto Burgess's bed every morning and snuggle.
And since his birth, the excitement and happiness have understandably multiplied.
"I don't yet have words that can do this justice. I know I look at him and well up with tears at how cracked wide open my heart is and how deeply and unconditionally I love him," Burgess wrote in her July 2022 Instagram post, keeping her followers in the loop about her motherhood.