Megan Fox Reacts to Critics on Motherhood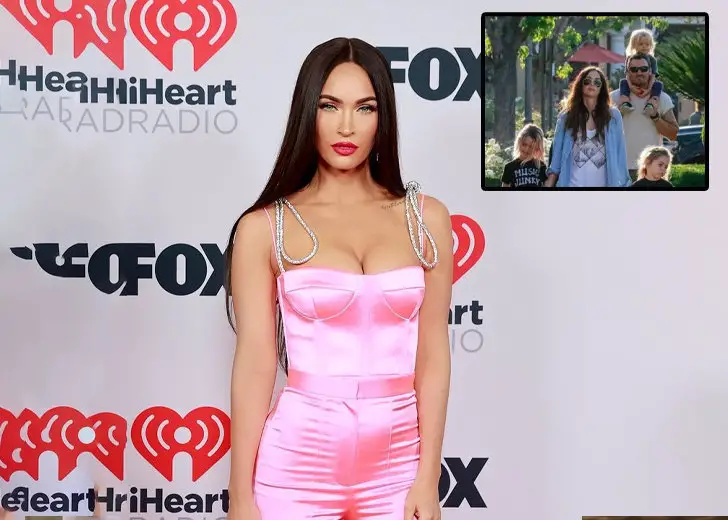 Jennifer's Body star Megan Fox is one of the most successful actresses in Hollywood. Over the past two decades, when she has been active, she has amassed millions of fans all over the world.
However, fame isn't the only thing her successful career has brought her. There have been just as many people who have directed negative comments at her.
And the criticisms haven't been limited to just her works. Fox has also had to deal with people judging her for not just her movies but also her personal life and her parenting.
When talking to Instyle, Fox revealed she was subjected to sexist and judgmental trolling by many people.
She shared she was asked, "Where are your kids?" every time she's seen on a red carpet or the back of her fiancé, Colson Baker's bike.
"Do you ask their dad when he's out?" She spoke of the unfair treatment. "No, because you don't expect a dad to be with the kids all the time, but I'm supposed to not be seen and be at home with my kids."
She further added that she was surprised by how archaic of a mindset some people still had.
Megan Fox and Ex-husband Are Parents of Three Kids
Fox was married to actor Brian Austin Green for over a decade. The two tied the knot on June 24, 2010.
After two years of marriage, the pair welcomed their first child together, son Noah Shannon Green, in September 2012.
"We are humbled to have the opportunity to call ourselves the parents of this beautiful soul and I am forever grateful to God for allowing me to know this kind of boundless, immaculate love," Fox wrote at the time.
Fox and Green welcomed their second child, son Bodhi Ransom Green, in February 2014.
Since then, the actress has made several posts about Bodhi. In January 2015, she uploaded a picture of herself kidding Bodhi's fingers.

Megan Fox with son Bodhi Ransom Green (Source: Instagram)
"I will give you roots and I will give you wings," she wrote in the caption.
In another post which she made in October 2015, many people pointed out how much he resembled Fox.
The Transformers actress's family grew larger in August 2016 when she gave birth to her youngest son, Journey River Green.
Green announced his separation from Fox after 10 years of marriage in May 2020. The pair completed their divorce on February 8, 2022.
Megan Fox on Motherhood
Since their separation, Fox and Green have been successfully co-parenting.
Speaking about raising her kids, Fox shared in the same interview with Instyle that she was doing her best to protect her kids from the mean things people wrote about them on the internet.
During an appearance on The Talk in 2019, she revealed Noah was big into fashion and liked to wear dresses. 
She noted many people were against it and had told her son things like, "Boys don't wear dresses," or "Boys don't wear pink."
Fox further added that she was trying to teach him to be confident, no matter what anyone else said.