Young, Black and Gifted — Here Are Five Up and Coming Black Teen Actors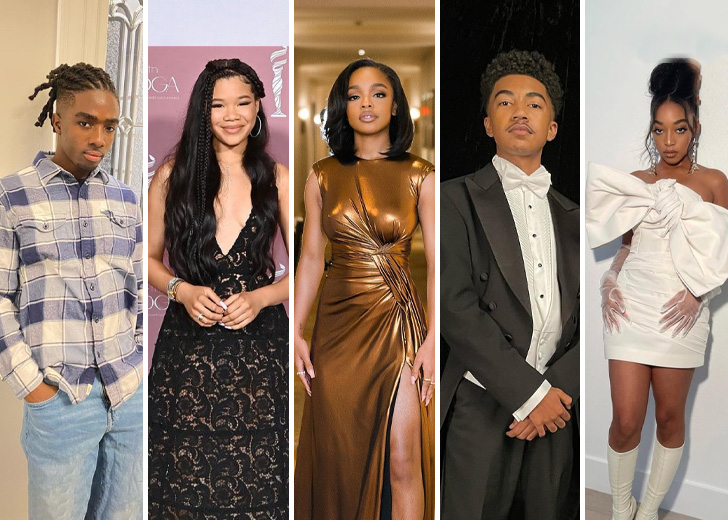 For years, the Black leaders of Hollywood have been Denzel Washington, Morgan Freeman, Viola Davis, Will Smith, and the list goes on. 
These stars have worked their way to the top of the ladder and are all icons in their own right. 
And while they certainly have plenty left in the tank, there's always the "next" one that critics and fans are betting their money on.  
There are plenty of opportunities for newcomers, and some of them have already made their mark in film and television. 
Right on the cusp of stardom, these young and gifted Black teen actors have it all, from brains and beauty to talent and discipline to become the next big star in Hollywood. 
Here are the top five Black rising stars. 
1. Caleb McLaughlin
Caleb McLaughlin is the first of the five Black teen actors on this list. 
The actor made his acting debut when he was cast as a young Simba in The Lion King on Broadway. 
After that, he landed a stream of guest appearances on shows like Law & Order: SVU and Shades of Blue.
But his breakthrough came when he was cast as Lucas Sinclair in the Netflix series Stranger Things. 
His performance won the hearts of fans worldwide and earned him an NAACP Image Award and the Screen Actors Guild Award for Outstanding Performance by an Ensemble in a Drama Series.
It will be interesting to see what he does next!
2. Storm Reid
Storm Reid is only 18 years old, but she deserves a spot on this list of famous and gifted Black teen actors. 

Storm Reid one of the talented young Black teen actors. (Source: Storm Reid/Instagram)
She enraptured fans and critics with her performance in hit movies like 12 Years A Slave. 
The actress was 10 when she was cast as Emily in the Academy Award-winning movie. Since then, she has appeared in several films alongside high-profile celebrities like Oprah Winfrey, Reese Witherspoon, and Sarah Paulson. 
During an interview with Vulture, she opened up about what it was like working with such stars. 
"We're tight. Like we're a family. They're great and I love them, and they love me. They're all my mentors and they're just so inspiring. To have them in my corner, to have them pour into me is absolutely incredible," said the actress. 
With such mentors, she is well on her to becoming an A-lister. 
3. Marsai Martin
17-year-old Marsai Martin is not here to play. 
The young Texan recently ended her run as the twin daughter Diane Johnson on ABC's Black-ish, which wrapped up in April after eight seasons. 
And while her performance caught the attention, it was her executive-produced comedy Little that impressed many. 
Martin came up with the idea for the film and starred in it. 
Is there anything else this young lady cannot do?
4. Miles Brown
Another one on the list of our top Black teen actors is Miles Brown, who snagged the role of twin brother Jack Johnson on Black-ish.
The 17-year-old starred opposite Martin in the hit ABC show. 
Black-ish touches on important topics like equality and social justice, which inspired Brown to use his voice and platform through art. 
In 2020, he released his debut hip-hop album, We The Future, to preach everything he learned from his time on the dramedy. 
5. Eris Baker 
Eris Baker is another one of the talented Black teen actors to look out for. 
The starlet is currently starring as Tess Pearson on the hit NBC show This Is Us, set to conclude in May 2022.
During an interview with AOL, Baker opened up about her experience on set and her aspirations. 
She shared that sometimes when she messed up her lines, her on-screen parents, Sterling K. Brown and Susan Kelechi Watson, encouraged her. 
"Little quotes and things they say to me on-set are so inspiring, and one day I want to be just like them. I want to go to the Emmys and do everything they're doing. Dream big or go home!" said the actress.