Beyonce's Ex-boyfriends before She Got Married to Jay-Z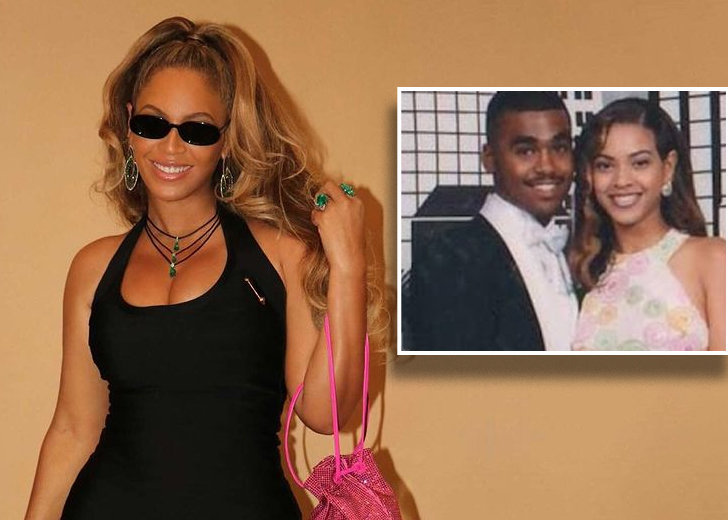 Beyonce and Jay-Z are the power couple in the music industry.
With 51 Grammys in total among the two, the couple continues to rule the industry with their singing and producing skills. 
They have been together for over two decades and still are 'Crazy in Love' with each other, despite the infidelity of Jay-Z. 
The pair met when Beyonce was 18, and they started dating shortly after.
Twenty-two years later, the pair are married with three children — Blue Ivy Carter, Rumi Carter, and Sir Carter.
But, while the duo is living their "happily ever after" with amazing kids, Jay-Z was not the only man in the singer's life. 
Beyonce's Ex Boyfriends
Even though Beyonce was in a relationship with Jay-Z when she was young, there are a few rumored ex-boyfriends in her life.
However, most of the rumors are about the people she has collaborated with in the past. 
According to Ranker, she was linked with Justin Timberlake, Sean Paul, Mos Def, and Marques Houston. Timberlake and Beyonce collaborated many times in the past. 
It is rumored that the pair dated when Beyonce was still with Destiny's Child. 
The 'Single Ladies' singer worked with Mos Def in Carmen: A Hip Hopera. The two allegedly had a fling in 2001.
The same year, Houston and Beyonce reportedly dated for a while. 
Beyonce collaborated with Paul on their single 'Baby Boy' and was rumored to be together in 2002. 
Beyonce has denied all these speculations and has confirmed that she has only dated her high school boyfriend, Lyndall Locke, before Jay-Z.
The singer confessed to Telegram in 2008 that Locke was her first boyfriend. 
The pair started dating in their early teens and stayed together until she was 17.
The 'Run the World' singer added she has "always been very loyal and a little more mature" with the relationship. 
Though I was too young for it to really be a boyfriend — we didn't live together, we didn't, you know… That was my only experience with a guy, and since then I've only had one other boyfriend in my life — Jay.
Locke gave details about their relationship with Daily Mail in 2015. He described himself as a "directionless" guy who fell in love with Beyonce.
He spent his childhood in a broken home, whereas Beyonce was from a middle-class household.
The singer's family was very open and loving towards him, so eventually, the pair fell in love.
When their relationship started, the pair were like an average couple and did things as any couple did.
However, soon Beyonce was driven into the world of entertainment with the help of her family.
He added that the 'Halo' singer started singing when she was five, and her supportive parents were beside her throughout her journey.
But, slowly, the pair drifted off when they got older. 
This was mainly because Beyonce knew what she wanted in the future, and Locke was uncertain.
Moreover, he cheated on the singer twice throughout their relationship. 
The first time was when he was 15, and he lost his virginity to a girl from church. Beyonce was 13 at the time and was significantly hurt by her beau's actions.
Regardless, she reconciled with Locke. The second time cheated was towards the end of their relationship.
During that time, Beyonce gained traction as a member of Destiny's Child.
She was on the road pursuing her career, and Locke cheated on her.
By then, Beyonce's career was putting a strain on their relationship, and Locke could not keep up with the glamor and discipline that came with it.
Similarly, the singer was getting attached to Jay-Z as well.
Slowly, the pair drifted ways, and the rest is history.