Beyoncé on Turning Weight Gain Criticism Into Something Positive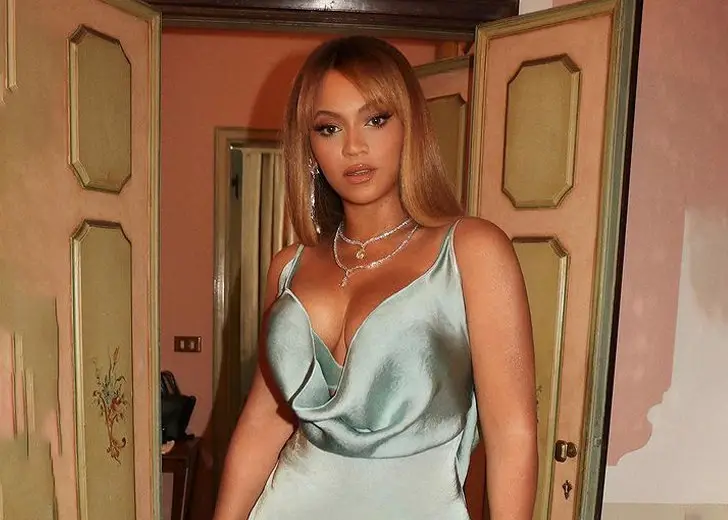 Despite her larger-than-life personality and massive contribution to the entertainment industry, singer-songwriter Beyoncé often gets questioned, abused, and trolled about her weight. 
"You can see Beyoncé gaining weight right before our eyes during this pandemic," a user on Twitter wrote on November 28, 2021.
A November 27 tweet read, "i think my name carry more weight than beyoncé and zendaya."
But it turns out Beyoncé is not bothered by the words swirling around the internet, especially regarding her potential weight gain and weight-loss topics.
Speaking with Harper's Bazaar in August 2021, the 'Crazy in Love' singer first revealed that she had started receiving criticism for putting on weight when she was just a teenager.
"I remember when I started hearing people criticize me after I had put on some weight. I was 19," she stated. "None of the sample clothes fit me."
She further explained that she began feeling insecure about her body after hearing "some of the comments."
How Beyoncé Turned Weight Gain Comments into Something Positive
That is when Beyoncé did — "When life gives you lemons, make lemonade."
During the conversation, the 40-year-old singer then shared that she woke up one day with a determination to refuse to feel sorry for herself and ignore the weight gain comments.
Meanwhile, she wrote a song, 'Bootylicious,' to motivate herself.
She said it was the "beginning of me using whatever life handed me and turning it into something empowering to other women and men who were struggling with the same thing."
Beyoncé Also Found Inspiration from Her Parents
Besides her music, Beyoncé, born Beyoncé Giselle Knowles-Carter, also learned to ignore issues — like weight gain comments — from her parents.
In the previous interview, she revealed that she always looked at her mother, Tina Knowles, as her queen, who was strong and filled with humanity.
"She worked 18 hours a day with calloused hands and swollen feet. No matter how tired she was, she was always professional, loving, and nurturing," she stated. "I try to handle my work and run my company in the same way."
Her father, Mathew Knowles, encouraged her to write her songs and create her vision. Because of that, she credits him for driving her towards music and writing and producing songs from a young age.
Beyoncé's mother reportedly worked as a hairdresser and salon owner while her father served as a Xerox sales manager.