Beyoncé Went against the Grain for Her 'I Am… Sasha Fierce' Project
She implied monochromatic themes in the album despite knowing it could harm the sales rate.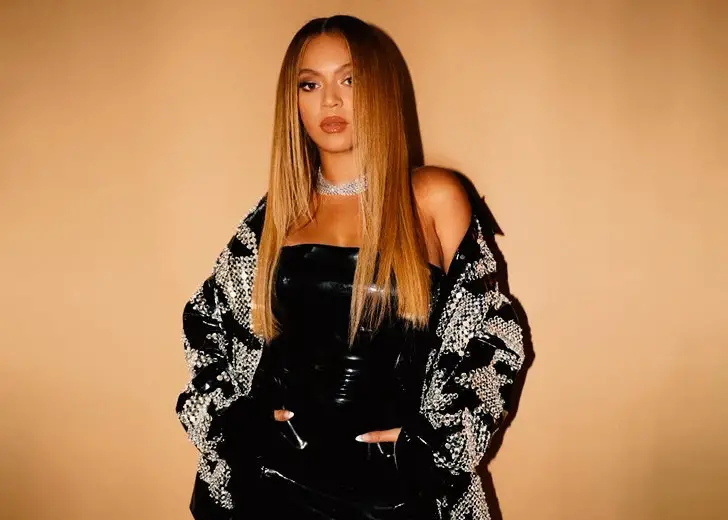 Beyoncé's third studio album, I Am... Sasha Fierce became a commercial success upon its release on November 12, 2008.
Distributed by Columbia Records and Music World Entertainment, the double album showcased Beyoncé's dichotomous artistic prowess.
The first disc, I Am... featured slow and mid-tempo pop and R&B ballads, whereas the second disc, titled after the pop icon's alter ego, Sasha Fierce, featured an amalgam of electro-pop and Euro-pop elements. 
The record made a phenomenal impact with all-time hits like 'If I Were a Boy,' 'Single Ladies (Put a Ring on It),' 'Halo,' 'Poison' and 'Disappear,' among others. 
Thanks to its magnificent collection of sensational songs, the album dominated the US Billboard 200 chart right from its release. In addition, it secured one diamond and over thirty certificated platinums worldwide. 
The Recording Industry Association of America also honored it with a double-platinum on January 16, 2009. The album sold over three million copies in the United States alone.
To top it all off, I Am… Sasha Fierce bagged six Grammys out of seven nominations in the 52nd Annual Grammy Awards, making it the most awards won by a female artist in one night. 
While the album amassed spectacular success, catapulting Beyoncé towards ultimate stardom, the Texas native had gone against the grain to create the project.
Beyoncé Ignored Statistics for 'I Am… Sasha Fierce'
On August 10, 2021, Beyoncé talked to Harper's Bazaar and shared her evolution over the years. 
While sharing about the challenges that confronted her musical career, the iconic songstress disclosed how she had to go against the grain for her exemplary albums, especially I Am… Sasha Fierce.
Entirely based on black and white photography, the album wasn't meant to be monochromatic at all. After a survey, Beyoncé's management team had concluded that her fans did not like the monochromatic themes on her music videos. 
But when they told the musical artist about the analysis, Beyoncé was far from satisfied — she was rather enraged and disappointed. The mother-of-three questioned the accuracy of the statistics and wondered if the survey included people she wanted to uplift through her work. 
It pissed me off that an agency could dictate what my fans wanted based on a survey. Who did they ask? How is it possible to generalize people this much?
Despite warnings that she wouldn't sell black and white music videos, Beyoncé stuck close to her vision. She created all the videos under monochrome themes with the help of the famous German photographer Peter Lindbergh.
And right from its release, the unconventional idea proved to be her most significant commercial success to date. The 39-year-old recounted how she incorporated human feelings and emotion while making the decision.
I was so exhausted and annoyed with these formulaic corporate companies that I based my whole next project off of black and white photography, which ended up being my biggest commercial success.
After the history-creating decision, Beyoncé founded her famous conglomerate, Parkwood Entertainment, in 2008. The pop culture phenomenon made the company multifunctional to utilize creativity.
Today, it serves as a creative agency, production company, record label, and management company.