Jay-Z Talks about Learning to Swim for Daughter
In an episode of 'The Shop: Uninterrupted,' Jay-Z recalled how becoming a father changed his perspective on life.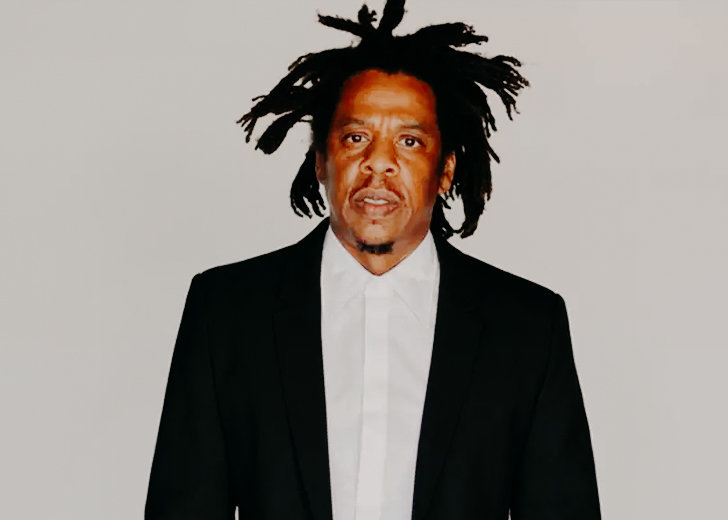 In the first episode of the latest season of LeBron James' show, The Shop: Uninterrupted, legendary rapper Jay-Z opened up about how fatherhood changed him.
Together, the power couple Jay-Z and Beyoncé are parents to their 9-year-old daughter, Blue Ivy, and 3-year-old twins Rumi and Sir. 
Jay Learned Swimming for His Kids
During the course of the conversation, the father of three revealed that he learned to swim when his daughter Blue was born in 2012. 
The 'Young Forever' rapper brought up his desire to learn to swim as an example of how fatherhood changed his outlook on life.
He further explained his mindset before he set out to learn how to swim:
If she ever fell in the water and I couldn't get her, I couldn't even fathom that thought. I gotta learn how to swim. That's it.
To him, that was a very sound metaphor of his relationship with his children going back to the very beginning. 
Blue Brushes Off Jay's Fame
The doting father's relationship with his eldest has most certainly evolved in the years since. In fact, Blue was so habituated to Jay's fame that she brushed off his Rock & Roll Hall of Fame induction. 
The rapper had made headlines in early May following the announcement that he, Tina Turner, and Carole King had made it to the 2021 Rock & Roll Hall of Fame, but Blue couldn't care less. 
During the same episode, Jay explained how he was informed of his induction when he was taking his daughter to school.
However, when he shared the news with his daughter and asked her for a kiss, she simply walked away. 
Blue Is an Accomplished Songstress
That being said, the 9-year-old is no pushover either. Two months prior to her dad's induction to the Rock & Roll Hall of Fame, she bagged her first Grammy gold. 
That's right! Jay and Beyonce's little angel is already an accomplished songstress. Blue received the Grammy Award in the Best Music Video category alongside her mother for their song 'Brown Skin Girl.'
The youngster contributed to both the vocals for the song and in the music video alongside her superstar mother.
Not just that, she even wrote a verse for the track that went on to be featured on the soundtrack for Disney's 2019 live-action remake of The Lion King.
The Recording Academy even put out a tweet acknowledging Blue's contribution before the award ceremony itself was publicly broadcasted. 
The Second Youngest Grammy Winner
Historically speaking, Blue is one of the youngest artists to have ever been awarded a Grammy, seconded only by Leah Peasall, who won the award for her work in 'O Brother, Where Art Thou?' twenty years prior.
That being said, the proud father has gone on record to admit that he was okay with his kids pursuing a career outside the entertainment industry. 
Instead, for him, knowing that his children feel loved was paramount. Adding further, he said that as long as his children feel loved and supported, anything was possible.