What Is Samuel L. Jackson's Daughter, Zoe Jackson's Net Worth?
The legendary actor, Samuel L. Jackson's daughter, Zoe Jackson, is best known for her works in Top Chef and Project Runway.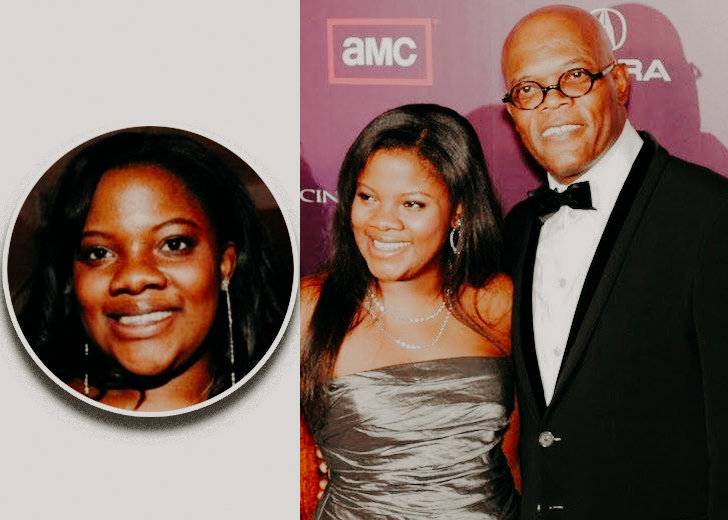 The legendary actor, Samuel L. Jackson's daughter, Zoe Jackson, is an American producer and director best known for her works in the American reality TV shows Top Chef, Top Chef Junior, Top Chef Duels, and Project Runway.
Early Life
Born on March 28, 1982, Zoe is the only child of Hollywood's one of the most iconic couples, Samuel L. Jackson and LaTanya Richardson. She was born two years after her parents tied the knot in 1980. The Avengers actor, Samuel and his gorgeous wife, LaTanya, have been married for four decades. And often, he refers to Zoe as the "glue" in his marriage to his wife.
In a 2010 interview with Esquire, Samuel revealed he didn't want to repeat the mistakes as his absentee father. So, even though he and LaTanya were having issues, he decided to stay for Zoe's sake and wanted her to grow up with both parents.
"It was always important to me that I was part of my daughter's life, and she deserved two parents."
In another interview with People in 2007, Samuel confronted that he never censored his language around his daughter when she was young and talked to her as he would with his friends. However, Zoe couldn't reply to him in the same way. This even led her to adopt few foul words as a child and use them during family functions and with her friends. 
"I recall hearing when she was three talking to her friends and saying F**k you.' She understood the context of different words. We took her to a wedding once, and I was asking her about some food and she replied,' What is that s**t?"
The producer graduated from Vassar College, New York, in 2004 with a major in psychology. She then studied culinary arts at the French Culinary Institute in New York City for a year.
As a celebrity child, Zoe is no stranger to the limelight and meeting influential personalities; in fact, she has accompanied her father to several red carpets since she was a child. In a 2018 interview with New York Times, she shared her experience meeting Kurt Vonnegut at 3. 
The 38-year-old explained how an Einstein-like man barged into her at an event and ran away with her. Unfortunately, the novelist's jokes are the only things she remembered about him, which she found odd but intriguing at the same time. She also acknowledged the fact of how honored she was to meet him and how she read his novels as an adult.
Career
Zoe is still involved in the entertainment industry as a producer and director, though not following her father's footsteps into acting. Although she's not a professional actress, she appeared in the 2007 movie Too Saved where she played a minor role as Fred's girlfriend. Apart from that, she has some notable works credited to her name in the Hollywood business as a producer and a director.
However, before stepping into the showbiz industry, she started as an intern with ABC's The View for three months. Later, Zoe worked as a production assistant for two years between 2007 and 2008. Followed by that, she then joined Maggie Vision Productions in 2008 and worked there as associate producer and producer for four years. 
She began her career in the industry as a field producer in Top Chef Season 10 Finale in February 2013. Zoe continued at the same post for the next season of Top Chef as well. Then, she joined the team of American reality television series Top Chef, where she worked for 14 episodes as a supervising producer (2017-2018) and worked as a senior producer for 13 episodes (2016-2018). 
The 38-year-old also worked as a supervising producer for 14 episodes in the reality's spinoff television series, Top Chef Jr (2017-2018), and in the 12 episodes of fashion designing competition, Project Runway in 2019. She has worked behind the scenes on Netflix's baking show Sugar Rush.
Zoe also worked on the documentary Return to Mexico City as a production assistant. In 2013, she directed an episode of Everything Is Samuel L. Jackson's Fault starring her father, which can be found on the 'Funny or Die' YouTube channel. Recently in October 2020, the Pulp Fiction actor, Samuel, and his daughter teamed up with Ample Entertainment, the producer of Facebook Watch series 9 Months With Courteney Cox, on Life on the Edge.
Aside from her behind-the-scenes work, she was nominated twice by the PGA Awards for Outstanding Producer of Competition Television in 2018 and 2019. In 2017 and 2018, she was also nominated for the Outstanding Reality-Competition Program representing Top Chef in Primetime Emmy Awards. Zoe was also nominated by Daytime Emmy Awards for Outstanding Children's or Family viewing Series for Top Chef Jr in 2018.
Family Life
Although the multi-show producer's parents were successful in their respective fields, her father Samuel could not cope with the success. He developed a drug and alcohol addiction that cracked his relationship with LaTanya. 
In 1991, Samuel hit the rock bottom when LaTanya and Zoe discovered him unconscious on the kitchen floor because of drug overdose. He went to rehab the next day and has been sober ever since, concentrating on his flourishing career. Samuel spoke about the unfortunate day after winning the BET Lifetime Achievement Award in 2016. He thanked the women in his life, describing them as his "foundation and support". 
The Captain Marvel actor, Samuel, also credits his better half LaTanya for sticking by him amidst his messes. That she should have taken Zoe and left him behind. 
"I credit my wife because she could have just taken Zoe and walked out and been done with me. But she didn't. That's a greater love than I will ever know. Because I don't know that I would have done that." 
While talking about his daughter, he said she has the same values as her parents and that the Top Chef producer has a strong will, work ethic, and a sense of self.
In a 2018 interview with Essence, when asked about what keeps their marriage together, LaTanya replied one needs to have a big heart and the lord for a long-lasting relationship. "We used to say the most revolutionary thing was to keep a Black family together. So that became our mantra," she further elaborated.
Recently in September 2020, on the occasion of National Daughter's Day, LaTanya uploaded a picture of her daughter on her official Instagram handle. Zoe looked amazing as she wore a black dress with perfectly straight hair, posing boldly for the camera. "HAPPY NATIONAL DAUGHTER'S DAY PRINCESS ZOE", she captioned it with multiple red hearts and a crown emoji.
Similarly, on the occasion of her 36th birthday in March 2019, Samuel took to Instagram to wish a happy birthday to his daughter. Sharing a series of beautiful pictures from her childhood to adulthood days, Samuel gave a shout-out to her on her special day. 
Besides that, Zoe's Instagram account is private and maintains a low-key life.
Net Worth and House
While the exact net worth of the producer is unknown, Zoe has achieved remarkable success as the producer of the reality television show, Top Chef. According to the 2018 reports of hollywoodreporter.com, the reality show also helped the success of Top Chef: Last Chance Kitchen to become the most successful digital series of Bravo TV.
As per the recent data of March 2021 published by glassdoor.com, the average base pay salary of the senior producer in the United States is $88000 per year, with the highest-ranking up to $133000. Taking into consideration that Zoe is a part of one of the most successful Bravo TV series, it contributes pretty well to her net worth.
Likewise, the average base pay of a supervising producer in the United States is $64000 per year. And as she has worked behind the camera for almost two decades as a supervising producer, her salary adds up to her self-made fortune. 
Apart from that, as per recent reports of the New York Post published on March 4, 2021, the Project Runway producer purchased a beautiful Tribeca condo worth a whopping $6.4 million. The million-dollar house is land marked at 108 Leonard St.in Tribeca.
The elegant 2,467-square-foot residence includes four bedrooms and five bathrooms. It has a foyer that leads to a great space, chevron-patterned wide-plank oak floors, a chef's kitchen, and a master bedroom suite with a spa-like marble bathroom. The iconic firm, McKim, Mead & White designed the 19th-century Tribeca house, which features modern interiors by Jeffrey Beers.
Besides her self net worth, she is the only child of the Jackson family who has the shared estimated net worth of over $260 million. As per Celebrity Net Worth, while Samuel has an approximate net worth of $250 million, his life partner, LaTanya, has an estimated valuation of $10 million.