Everything On Matt Iseman's Education Background And Net Worth
Matt Iseman quit the medical field to pursue a career in the entertainment industry.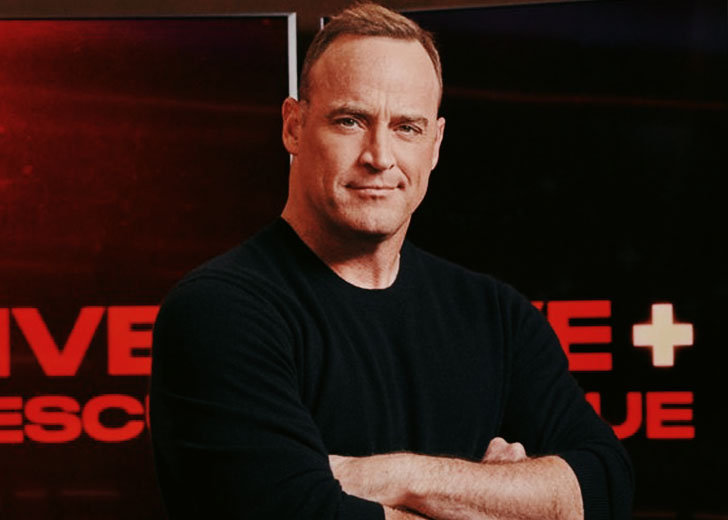 Matt Iseman is best known for hosting the sports entertainment competition American Ninja Warrior. He started his career as a stand-up comedian.
Before he took the stage to make people laugh, Iseman was a practicing M.D. He even used his education to his advantage by making jokes about being a doctor in his early days in the industry.
Although he initially planned to do stand-up for only one year, he fell in love with the stage and hasn't looked back ever since. 
Matt Iseman Was Initially a Doctor
Iseman narrated the story behind his transition from being a doctor to a stand-up comedian in the Now Brian Copeland show in 2015. He was a bright student who loved intellectual challenges.
Following his interest, he studied MBBS course at the Princeton University. He became a licensed doctor with a degree from Columbia College of Physicians and Surgeons.
The 50-year-old then served as an on-call physician at the University of Colorado alongside his father, Dr. Michael, who served the same hospital as a medical professor.
Having done a few stand-up gigs in his college days, he thought he would take a break from the medical field and give comedy a shot. He planned to try his luck with comedy and see where he ended up in one year.
Related: Is Matt Iseman Gay? Where Did The Rumor Originate From?
His Parents Supported His Decision
The doctor-turned-comedian recalled how he broke the news of his career change to his parents.  
Iseman decided that the best place to break the news would be in his favorite Chinese restaurant. So, he took them out for dinner, sat them down, and told them head-on that the medical field was not what he had expected, due to which he was going to take a year off and tell jokes.
To his surprise, his parents were incredibly supportive of his decision, especially his world-renowned physician dad. He advised Iseman to do what made him happy, saying, "Life is short. Do what makes you happy." 
What Is Matt Iseman's Net Worth?
A decade later, it became clear that the American Ninja Warrior host made the right call in believing laughter was the best medicine.
According to Celebrity Net Worth, Iseman's estimated net worth stands at $2 million. He has a house in Los Angeles, California, and a 2008 Acura MDX car. 
He initially started his career with comedy skits based on his background as a doctor. This unique approach put him on the map, and he is now the host of a four-time Emmy nominated show.  
The Boston Globe praised Iseman's part in the show, stating, "The best part about American Ninja Warrior, hands down, is when bro-host Matt Iseman roars the show's title."
Besides his hosting gig for ANW, he also hosts the American Ninja Warrior Junior on Universal Kids. Under Iseman's hosting, ANW Junior has become the highest-rated show in the channel's history.
The Colorado native has also won NBC's The New Celebrity Apprentice and hosted Evel Live on History Channel. 
Thanks to his zestful attitude and humor, Matt Iseman has become one of the most recognizable voices in America today.