Is Matt Iseman Gay? Where Did The Rumor Originate From? Is He Married Now?
Matt Iseman's entertainment career has a pretty interesting origin story. The standup comedian cum show host actually began his professional journey as a doctor. Apart from his unconventional origins, Matt Iseman has also made some headlines with rumors about his sexuality.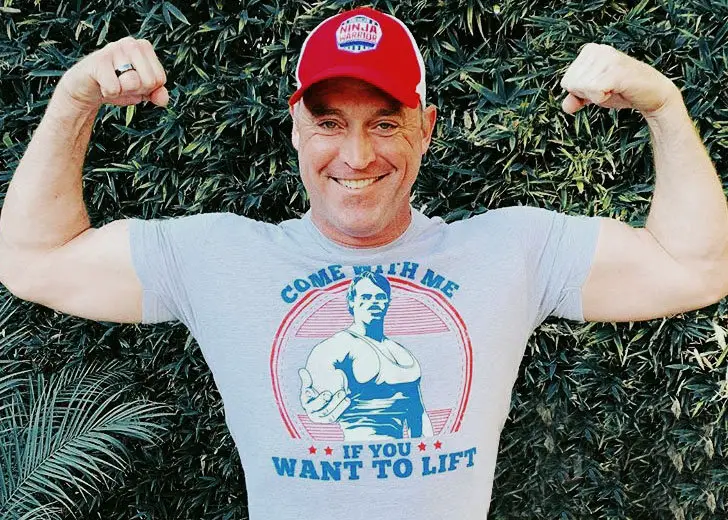 Fans began to speculate about Clean House star Matt Iseman sexuality after fashion designer and Queer Eye star Carson Kressley posted a convincing picture with Matt on Twitter back in 2017. Since the time the post came to existence to present, fans still have been arduously querying about Iseman's relationship status and sexuality.
This article attempts to shed the light on the most asked questions regarding Matt Iseman's personal life.
Who Is Matt Iseman?
Matt Iseman's entertainment career has a pretty interesting origin story. The standup comedian turned TV show host actually began his professional journey as a doctor.
Where did the Rumor of Matt Iseman Being Gay Start?
Matt has not made any official statement to settle down the rumor mill set ablaze by Carson's controversial tweet. The tweet in question features Matt carrying the Queer Eye star in his arm, who, in return, seems pretty excited by the act.
Almost as if pouring hot gasoline to the already fired-up rumor mill, the snap was accompanied by a caption that read, "@mattiseman and I leave on a gay cruise in the am! #congratulations."
Matters got even more suspicious when Matt made an appearance on RuPaul's Celebrity Drag Race and participated in one of the fantastic lip sync battles. If that statement did not make much sense to you, check out the Instagram post that Matt put up on occasion below.
Matt Iseman Had A Girlfriend
The speculations made about his sexuality based on a few social media posts can't hold their water when put against the fact that Matt Iseman had a girlfriend.
Although his current relationship status is shrouded in mystery, we can say for sure that he was in a relationship in the past as his then-girlfriend even made an appearance on a video on his YouTube channel.
The video, where he only discloses her first name as Joe, is dated back to four years ago. In the description section, he made a humorous remark that he was clearly an expert when it came to making things work with a partner under the same roof.
"I give the scoop on how to make it work with your special someone under the same roof. Because I am clearly an expert."
That's not all! There are records of past tweets where the American Ninja Warrior host acknowledged having a girlfriend. Sadly, the tweets have since been deleted.
Does Matt Intend on Getting Married?
Now that the rumor of Matt being gay is debunked, what about settling down with a wife and kids? Well, Matt has sent mixed signals regarding the issue in the past.
In 2013, the Emmy Award-winning show host announced, in a now-deleted tweet, that he was going home to celebrate his parents' 50th wedding anniversary. He further added that if he wanted a shot at the same milestone, he'd better start taking vitamins and get married.
The tweet finds it's redemption with "if," because it has been seven years, and there is no news about his marriage yet. This speculation is further supported by Matt's thoughts on divorces in Hollywood in yet another deleted tweet from 2014. He claimed that he was doing his part in keeping Hollywood divorces at a low by not getting married in the first place.
All in all, it can be stated that Matt Iseman is interested in the ladies. However, since Matt is known to keep his personal life under wraps, it isn't easy to put a finger on his current relationship status or sexuality.