Is Bad Bunny Really Gay? Know Why the Rapper Is Considered a 'Queer Icon'
Bad Bunny first sparked speculations about his orientation with the release of his music video 'Caro' in 2019.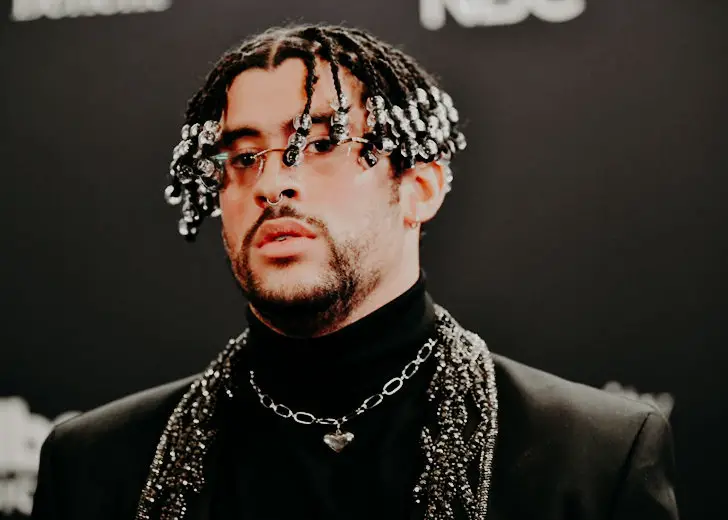 Bad Bunny, a man who some consider to be the re-inventor of reggaeton, has long been a supporter of the LGBITQ+ community. Many even call him a 'Queer Icon'. But does Bad Bunny fall on the spectrum himself?
In other words, is Bad Bunny gay?
A Queer Icon Through His Actions
Benito Antonio Martínez Ocasio, or Bad Bunny, has always been an expressive person. He's always stood out from the crowd. Growing up in Puerto Rico, he would dress up in flashy patterned shirts, which was different from the norm at the time.
Bad Bunny is now one of the biggest musical artists in the world. And he's kept up his expressive nature. He's even turned it up a few notches. All the while, he has made sure to support the LGBITQ+ community.
His support shows in his music videos.
For example, in his 'Yo Perreo Sola' music video, a song he wrote from a woman's perspective, he dressed up in drag.
While talking to Rolling Stone in May 2020, Bunny revealed he did the video in the way he did to show support for those who needed it; meaning the community of people who do not conform to traditional gender roles and identities.
And even when the 'Yo Perreo Sola' video received a lot of hate in the form of homophobia and whatnot, Bunny's fans and people close to him loved it.
Ricky Martin, Bunny's collaborator and someone who risked his career in music by coming out as gay back in 2010, said that he liked the video and considered Bunny to have become "an icon for the Latin queer community."
Martin even added that Bunny's presence and evolution was a 'refreshing' thing to behold in a known-for-machismo industry.
Bunny has always been an outspoken supporter of the LGBITQ+ community. He has openly supported women who chose not to shave their body hair and spoke out against a salon that denied him entry to get his nails done. 
He even criticized reggaeton artist Don Omar for his anti-gay remarks.
Furthermore, Bunny has also made his voice heard against people in power who discriminate against the LGBITQ+ community and the public in general.
In 2019, he was at the forefront of the protests against Puerto Rico governor Ricardo Rosselló for his involvement in sexism, homophobia, and insensitive comments towards various people.
And, in February 2020, during his musical performance on The Tonight Show Starring Jimmy Fallon, he openly paid tribute to Alexa Negrón Luciano, a trans woman brutally murdered in Puerto Rico.
All these, plus regularly featuring same-sex couples, transgender women, and people with disabilities in his works of art, make a compelling case for his 'queer icon' status.
Not Gay But Gender-Fluid
Speculations about Bunny potentially being gay or falling on the gender spectrum started with the 'Caro' music video he released in January 2019.
Bunny, who is seen getting his nails done while enjoying a fashion show before transforming into a female version of himself in the video, made many think that he could be expressing his gender identity in a not-so-subtle way.
It took him more than a year for him to come out finally. But, it might not have been the coming-out people expected.
During an interview with the LA Times in February 2020, he described his orientation as 'fluid,' clarifying that it did not define him as a person.
"At the end of the day, I don't know if in 20 years I will like a man. One never knows in life," he said.
However, he also clarified that he was still a heterosexual person at the time.
He is still in a relationship with his girlfriend Gabriela Berlingeri, a jewelry designer he has been dating since 2017.
Will Bunny move along the spectrum and eventually start liking guys? It's entirely possible according to him but, only time will tell!