Matt Iseman & Girlfriend Secretly Married? He Did Envy Parent's Love
While American doctor-turned-comedian, Matt Iseman's personal life remains hidden behind his jocular mask...he sometimes lets on that he often times envy his parents' long-standing marriage...Matt jokes a lot about his love life in social media...Apart from half-meaning mentions his peanut-allergic girlfriends, and that he follows a lot of gay people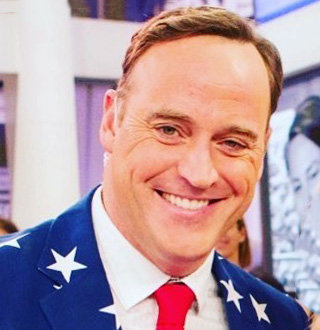 While American doctor-turned-comedian, Matt Iseman's personal life remains hidden behind his jocular mask, he sometimes expresses his envy of parents' long-standing married life.
The Colorado-native is a former medical practitioner and a stand-up comedian, who derives most of his jokes from his experiences as a doctor. He has his own Youtube channel, where he puts on his comedic acts, and his recent TV appearances.
Matt Iseman Standup: Watch Matt Iseman deliver some of his best stand-up jokes (published 21 April 2018)
Over the years, Matt has become one of the most sought-after stand-up comedians in the United States.
Matt Iseman Followed His Father's Path As Doctor From Early Age
On 22 January 1971, in Denver, Colorado, Matt Iseman was born to a medical personnel father. After getting his B.S. degree with honors from Princeton, Matt followed his father's footsteps and received M.D. from Columbia University College of Physicians and Surgeons.
You Might Be Interested In: Is Graham Bensinger Gay? Personal Life Insight With Married And Wife Details
Although training to be a doctor, Matt was never pulled by medicine. So, he started doing stand-up while still at the medical school.
Matt Iseman Changed His Course To Comedian But Used His Experience As Doctor
Although he practiced medicine for some time after school, he soon changed his course and started doing stand-up comedy. But he used his experience as a doctor for his source material. Initially, he worked for the improvisational comedy group, The Groundlings, but later went on to become the act of his own.
Throughout his career, he has performed in various parts of the world like Afghanistan, South Korea, Bosnia, Hungary and more.
From his medical and comedy career, Matt has collected a staggering net worth of $ 2 million.
Obscure Personal Life, Hides Behind His Jokes
Always a comedian, Matt jokes a lot about his love life in social media. While we don't really know, what actually is going on with his personal life, whether he has a wife or a girlfriend.
But he often outpours himself in social media, more often than not cloaking the statements with jokes. During his parents' fiftieth anniversary, he wrote on Twitter that he wanted to have a happily married life like them.
Interesting: Does Atom Araullo Wants Get Married & Have A Wife? Relationship, Girlfriend, Parents, Bio
Although his words were jocular in intent, they probably had strong emotions riding on them.

Parents' 55th Married Anniversary: Matt Iseman's parents celebrate 55 years of happily married life, something Matt himself longs for (Photo: Matt's Instagram)
Matt has a very cordial relationship with his whole family, most importantly with his brother and his wife. Even when wishing them on the birth of their baby, he couldn't keep the jokes about his love life to himself.
Apart from half-meaning mentions his peanut-allergic girlfriends, and that he follows a lot of gay people on social media, we don't know much about Matt's personal life.
Keep On Reading: Mike Rowe's Surprises Friend's Wife, Not Married But Girlfriend In US
But it seems, inside that mask of comedy, Matt is searching for a life like his parents'. We only hope that Mike finds his future wife soon (if he hasn't already), and embark on his own 50 years of married journey.