Belly Had to Work through Personal Issues to Create His New Album 'See You Next Wednesday'
Rapper Belly is back!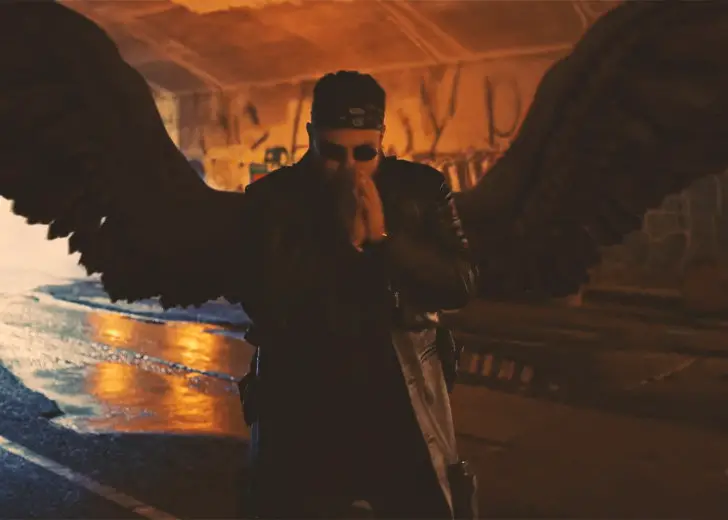 Rapper Belly took a break from making music in 2018 because of mental health issues. It was only after a 2-and-a-half-year hiatus that he finally worked through his issues and released his third studio album titled See You Next Wednesday on August 27.
Belly spoke to Variety about his return to making music and how he saw his latest work. He revealed the break had renewed his vocation, allowing him to enjoy the artistic pursuit once again.
In 2018, when I decided to take a break, I wasn't feeling butterflies — I wasn't getting that feeling that you're supposed to get. That's what made me fall in love with it and do it for 20 years without making a dollar. It was such a gratifying feeling.
The rapper also explained before he took a hiatus, the art wasn't fulfilling him anymore. But, now that he just put out a brand new work, it made him feel like he was releasing music for the first time.
'See You Next Wednesday'
The album See You Next Wednesday features other artists such as The Weeknd, Nas, Young Thug, Moneybagg Yo, PnB Rock, Lil Uzi Vert, Nav, Big Sean, Gunna, and Benny the Butcher. It has 15 tracks in total.
Belly first revealed the album's name on April 7, 2020, on the occasion of his 36th birthday via an Instagram post. In the post, the rapper recounted the last couple of years of his life where he struggled with depression, PTSD, and injuries. But, in the end, he promised to make a comeback, writing, "see you next wednesday."
In the aforementioned interview with Variety, Belly described the album as a celebration for his return, as well as revenge on his old self.
It's definitely a celebration of me figuring it out. It just feels good to be able to make music again and share it with the world. There are a lot of things that I'm still working on, but I think this album is really me celebrating the fact that I'm back.
Belly also shared he was a different artist than before the hiatus and that his changes were reflected in his music. The new album also has music videos for each single, inspired by his love of movies. 
Seal Of Approval From The Weeknd And Jay Z
The name See You Next Wednesday was inspired by Belly's favorite film and music video director, John Landis, using the phrase as an easter egg. The director, on the other hand, used the phrase because it was the name of a Stanley Kubrick script that never came to fruition.
For Belly, the name holds much significance, as the album would have never been made if he didn't overcome his obstacles and pull himself together.
However, the project didn't just amount to that, and he had previously revealed that he wouldn't have given it a go unless he got the seal of approval from The Weeknd and Jay Z.