PnB Rock and Girlfriend Stephanie Sibounheuang Plead Guilty to past Charges
"It wasn't me! ... I look like I'm selling drugs? Never!" Rock once said.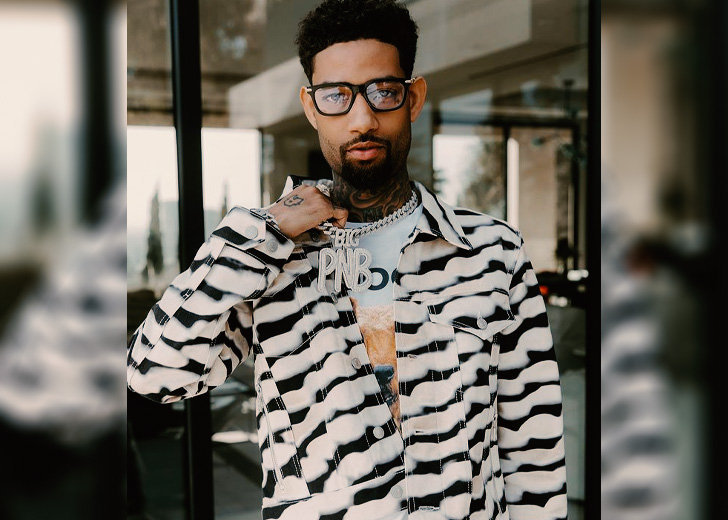 Philadelphia rapper PnB Rock was arrested for possession of marijuana and a stolen gun after the police executed a search warrant in his home on Konefal Street in Bensalem Township, Pennsylvania, back in January 2019.
The hip-hop artist, whose real name is Rakim Hasheem Allen, has finally pled guilty to the accusations after initially denying all allegations via his Instagram. 
The Rapper Pled Guilty
It all began in November 2018, when the Bensalem Police received several complaints claiming that the rapper hosted loud parties on his property, and the home constantly reeked of marijuana. 
The police were able to get a search warrant under probable cause after they too reported that the residence had a foul stench of marijuana.
On January 20, 2019, the police searched the property with the necessary warrants. They discovered that Allen had a stockpile of approximately five pounds of marijuana, scales, packing material, over thirty-three thousand dollars in cash, and a stolen .40 caliber Glock handgun. 
Both the 29-year-old rapper and his girlfriend Stephanie Sibounheuang were arrested. At the time, bail was set at 10% of $500,000 for both, and they were taken to the Bucks County Correctional facility.
As the legal proceedings continued, the girlfriend pled guilty to possession of a controlled substance in September 2019 and was sentenced to six months of probation.
After holding out for well over a year, the rapper finally pled guilty to one count of possession of a controlled substance with the intent to deliver and one count of receiving stolen property on August 23, 2021.
The courts have since sentenced the rapper to thirty-six months of probation and one hundred hours of community service for his crimes.
He Had Denied All Allegations
However, prior to his confession this week, the rapper had outrightly denied all allegations made against him in an Instagram story he put up after posting bond. 
In the video he posted, the rapper claimed to have known nothing about the charges filed against him. He said, 
I don't know what the [expletive] they was talking about. It wasn't me! What the [expletive]? I look like I'm selling drugs? Never!
This wasn't the first time that the rapper was found guilty of dealing drugs. In fact, during his incarceration, the up-and-coming name in hip-hop got the time and environment to hone his craft. 
He Has Done Time Before
Six years prior to his arrest, Allen was a high school dropout sentenced to serve 33 months on drug dealing charges. After serving his time, the rapper recalled to The Philadelphia Inquirer that he had music all around him in the penitentiary. He added,
People are making beats on keyboards and rapping in circles all day. I was part of that. I'd go into my cell and write music on my own time.
Since there was no hip-hop radio in prison, he was limited to the Top 40 playlist. In so doing, he was exposed to artists like Drake, Katy Perry, and Rihanna, who inspired him to infuse his songwriting style.
His freewheeling delivery and hook-heavy structure of '90s R&B paired with an accessible pop sensibility gave him a signature style. 
The music he made on the inside was later repackaged onto his 2015 mixtape RNB 1, which put him on Atlantic's radar.