Director Ferdinando Cito Filomarino on Making 'Beckett' Not Your Run-of-the-Mill Thriller
'Beckett' stars John David Washington, Alicia Vikander, Boyd Holbrook, and Vicky Krieps.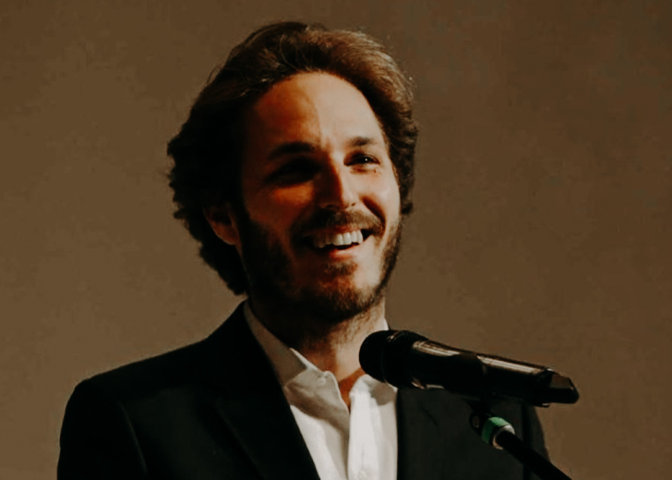 Ferdinando Cito Filomarino's directorial film Beckett will be released globally on August 13, 2021, on Netflix.
The thriller follows the life of an American tourist Beckett, played by John David Washington, in Greece, who becomes the target of a manhunt after a devastating accident.
Many film buffs have become excited about the thriller after many mixed reviews started pouring out, following its world premiere at the 74th Locarno Film Festival on August 4.
Not a Run-of-the-Mill Thriller
Reviewing the movie for Variety, film critic Peter Debruge described Beckett as an untraditional approach to a manhunt movie, which might disappoint those expecting a straightforward thriller.
The suspense is much subtler, the set-pieces less sensational, as Beckett reacts in ways that betray that this guy wasn't cut out to intervene in an elaborate plot to extort and potentially assassinate a Greek politician.
Debruge further talked about the protagonist Beckett, saying he simply wants to survive, but his psychology keeps making things complicated for him.
On the other hand, Deadline's Pete Hammond said he was disappointed with Washington's Greek vacationer character after applauding his works in BlackKklansman, HBO's Ballers, and Christopher Nolan's Tenet.
"Washington, almost never off screen, just isn't quite able to engage us as Beckett, an average Greek tourist on vacation with his girlfriend April (Alicia Vikander), wasted in a brief supporting role) when tragedy intervenes and he falls asleep at the wheel," he critiqued.
Filomarino's Experience with Washington
Speaking with Variety in August this year, the Italian film director recalled meeting Washington for the first time when he invited him to read the script to him.
Filomarino said the actor immediately loved the character, and they went on to talk about the director's first venture and the development of Washington's character in Beckett.
"I imagine the main reason John David wanted to make this movie is he liked the opportunity," the director said.
In addition to Washington, the film also stars Swedish actress Vikander as April, Boyd Holbrook as Tynan, and Vicky Krieps as Lena.
'Beckett': Inspiration behind the Story
In the interview with Variety, when asked how he came up with the movie's storyline, Filomarino said he had an idea of adapting a book that was a sort of manhunt thriller into a movie. 
But when the book was not available, he came up with another idea to create a new story based on his personal specific passion for the genre.
He subsequently sought inspiration from various sources, including literature, movies, and graphic novels.
"The first thing I put together was a sort of Frankenstein monster of the things I wanted to put in the story," he added. "More or less what sort of general tone. The tone was the first thing I had to figure out and the general movement of the story."
Later, Filomarino sat down with his producers, including Luca Guadagnino, and screenwriter Kevin Rice, to work on their collective idea. Soon, he and his team shaped the character's angle to make a "manhunt thriller" genre film.
As the story demanded, the film was shot in Greece, capturing various landscapes from mountains and rivers to ancient and modern cities.