Becca Tilley Was Almost Entirely Sure She'd Marry Her Boyfriend, but Has She Yet?
Becca Tilley was privately dating a man for over a year.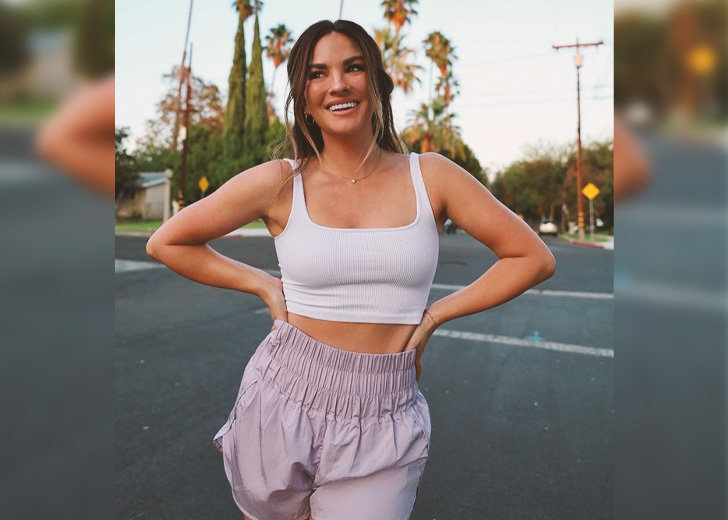 American television personality Becca Tilley was privately dating for over a year when she disclosed her plans on marrying her boyfriend while hosting her Scrubbing In podcast on February 10, 2020. 
Giving details of her plans, Tilley stated she was ninety-five percent sure they would tie the knot. Here's a rundown on her relationship and her current dating status. 
Becca Tilley Started Dating Privately in 2018
Tilley started dating her boyfriend privately in late 2018. However, she opened up about her dating status only in June 2019 while playing Truth or Drink with her co-host, Tanya Rad, on their podcast, Scrubbing In. 
When asked if she was in love, the reality star said "yes," but she opted to drink instead of revealing her boyfriend's name. 
Later in September 2019, Tilley gushed about the private nature of her relationship during an interview with US Weekly.
She expressed she liked her private love life and mentioned that she didn't have a timeline to share about her partner's identity. 
"I just feel if the moment comes where I'm like, 'Oh, I'm just going to say something,' then I will," the 32-year-old remarked before stating she hoped to be vocal about her personal life, eventually. 
In another interview with the US Weekly at the 2nd Annual American Influencer Awards in November 2019, Tilley shared she was in a "really good place" regarding her dating status.
She also disclosed that she had introduced her boyfriend to her sisters but not all her family members. 
Who Is Becca Tilley Dating?
It has been over a year since Tilley last talked about her relationship and her mystery boyfriend. Since then, the television actress has never mentioned her love life in interviews or social media posts. 
Given the secrecy in her love life, it is unsure if she is still dating her mysterious partner. That being said, one thing is clear — she has not yet married him. 
Becca Tilley's Ex-boyfriends
Before Tilley announced her relationship with the mystery boyfriend, she was in a public relationship with The Bachelorette star, Robert Graham.
The pair started their relationship in late 2016. "We've been friends for a long time and it was just a natural progression," Tilley told US Weekly about their budding romance in December 2016. 
She reiterated the transition from friends to lovers was easy and super fun. The same month, the Louisiana native disclosed that her significant other had already met her family. 
While her accounts made everyone believe their relationship would last forever, the opposite happened. Tilley and Graham broke up in May 2017. 
Four months after the split, The Bachelor star opened up about the reason behind their separation to US Weekly. She mentioned that their hectic schedule and her realization of self-care made them part ways.
She stressed there was no cheating or bitterness involved.   
Prior to dating Graham, Tilley had tried winning the hearts of Chris Soules and Ben Higgins in The Bachelor in 2015 and 2016, respectively. But she ended up returning home alone in both seasons.