5 Things You Need to Know About 'The Bachelor' Star Matt James
From Matt James' parents to his drinking habit and his upcoming endeavors.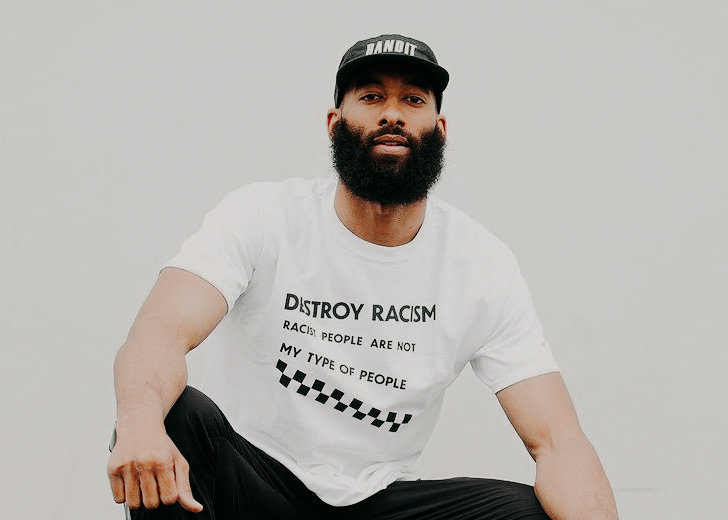 The early months of 2021 were a rollercoaster ride for The Bachelor star Matt James.
From getting entangled in controversy spurred by his girlfriend Rachael Kirkconnell's racist past behaviors to briefly parting ways with her, he has had his fair share of trials and tribulations. 
And while his love-life got widely covered — thanks to his status as a reality star — the television personality perfectly demonstrated he could maintain privacy in his personal life. He stayed away from the spotlight to save his crumbling relationship. 
From his private nature to his drinking habits, get ready to know James like you haven't before. 
Matt James Considers His Mother His Queen
James has an adorable relationship with his mother, Patty James. The bond between them is so strong that he referred to her as his queen in an Instagram post dated June 5, 2021, and deservingly so.
Patty raised James and his brother John as a single mother in North California. She divorced their father when James was still a kid and nurtured her children through all hurdles. 
For her invaluable love and support, James is more than thankful. On 2020 Father's day, he made his respect for his mom clear by wishing her a happy Father's Day.
In the caption, the 29-year-old added a Bible verse, "A father to the fatherless, a defender of widows, is God in his holy dwelling." The post addressed his estranged relationship with his absentee father. 
James Is More Than a Reality Star
James got worldwide recognition from his stints as a reality star. He made his television debut as a contestant on the sixteenth season of The Bachelorette.
In June 2020, he became the first black lead for The Bachelor franchise, becoming the bachelor for season 25.
While the series rocketed him to stardom, James is more than just a reality star — he is a lifelong athlete, real estate agent, and philanthropist. 
The Wake Forest graduate used to play football as a wide receiver during his college days. He even tried his luck at the NFL and played tryout sessions with the Carolina Panthers and the New Orleans Saints. 
However, things didn't pan out well, and the former footballer got into the real estate business.
Matt James Is Restarting His Career in Real Estate
James kicked off his career as a broker's assistant at Davenport & Company LLC in 2013. Later, he served for Merrill Lynch and even worked as a social media manager. 
In 2017, he landed a job at real estate giant CBRE and administered the brokerage and transactions for the company. His career as a realtor, however, was put on halt because of his reality TV stints. 
In June 2021, a source close to the star revealed to Page Six that he was trying to restart his real estate business in Miami. He and his girlfriend Kirkconnell were even planning to move in together on the East Coast.
Matt James Is a Co-founder of a Non-profit
James launched a non-profit organization, ABC Food Tours, through a collaboration with his friend Tyler Cameron in 2018, a year after he moved from Raleigh to New York. 
The non-profit aims to introduce underprivileged children to the city's diverse cuisine by providing them free tours.
On June 2020, the institution gave children a trip to Mr. Purple, a posh restaurant at Hotel Indigo in New York City. 
James Enjoys Drinks Once in a While
Throughout his television presence, James has been heralded as a devout Christian. His religiosity is evident in his Instagram bio, where he has introduced himself as a ''believer.'
Due to his religious beliefs, many of his followers wonder and ask, "Does Matt James drink?" Now, the answer to the question is, seemingly, yes. 
The commercial real estate broker has never shied away to share snaps with his drinks on Instagram.  
Also, many episodes of The Bachelor have featured him enjoying a glass of champagne with his suitors. The Raleigh native enjoys an alcoholic beverage once in a while.