Bailee Madison and Boyfriend Blake Richardson's Complete Dating Timeline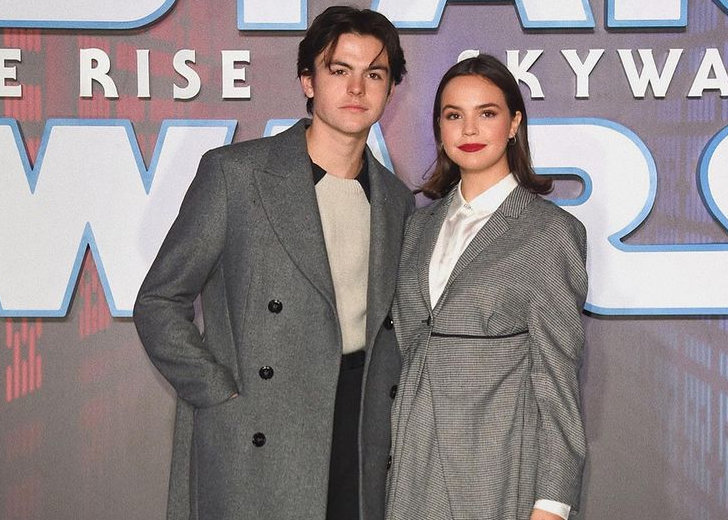 Bailee Madison and her boyfriend Blake Richardson have been dating for over two years now. 
Since the beginning of their relationship, the pair's budding romance has been writ large on their social media handles, particularly Instagram. 
Here's a quick run-down on their dating timeline. 
2019: Bailee Madison Started Dating Richardson
Madison started dating Richardson in April 2019. However, they initially kept their relationship on the down-low, albeit posting each other's pictures on Instagram. 
Meanwhile, the uploads made their followers suspicious of their chemistry, and fans couldn't help but wonder if they were dating. 

Bailee Madison and her boyfriend Blake Richardson made their relationship Instagram official in August 2019. (Photo: Bailee Madison's Instagram)
Finally, Madison made her relationship with the musical artist Instagram official on August 6, 2019.
She posted a picture of them wearing matching denim jackets and gazing in two different directions. 
In the caption, the Good Witch actress shared the look was their response to when their fans "ask you to confirm it."
First Red Carpet Appearance with Boyfriend
Since confirming their relationship, Madison and Richardson started dedicating celebratory posts for each other on birthdays and holidays.
Interestingly, their courtship became public knowledge when they made their red carpet debut at the European premiere of Star Wars: The Rise Of Skywalker at Cineworld Leicester Square on December 18, 2019. 
Madison wore a grey blazer dress over a white satin shirt while her partner donned a light blue overcoat with a sweater, black trousers, and matching black shoes. 
The starlet also posted a picture from the event to Instagram, disclosing Meghan Trainor's team had helped her get ready. 
2020: Bailee Madison Collaborates with Richardson
Madison collaborated with her boyfriend's band, New Hope Club, in early 2020. While the pop trio created 'Worse,' the famed actress directed and starred in its music video. 
The star-studded video also featured Maddie Ziegler, David DeLuise, Meg Donnelly, Maria Canals Barrera, and Jennifer Stone. The song was released on April 24, 2020.  
Celebrating Their 21st Birthday Together
Madison and her boyfriend share the same birthday month and year. Richardson turned 21 on October 2, 2020, while the actress turned 21 on October 15, 2020. 
The duo celebrated the milestone together despite hectic schedules and the perils of the pandemic.
In an interview with E! Online in March 2021, Madison shared she got to go to the UK for work and meet her partner. They stayed in quarantine together and ordered cakes for their big day.
"His cake was a little dodgy. Poor guy, he didn't order from the right place," Madison recounted, noting it was a good story to laugh about. 
2021: Madison's Boyfriend Meets Her Family 
Although Madison and Richardson are equally busy in their careers, their chemistry has only progressed. And it turns out her family has also given her the green light to date the singer. 
Richardson is pretty close to her family members. So much so, he was with her family when they celebrated her sister Riley's 9th birthday and thanksgiving on December 3, 2021. 
In addition, her beau and her parents paid a surprise visit to her in the upstate to celebrate the new year in December 2021.