Ayda Field and Husband Robbie Williams Reunited by Cameron Diaz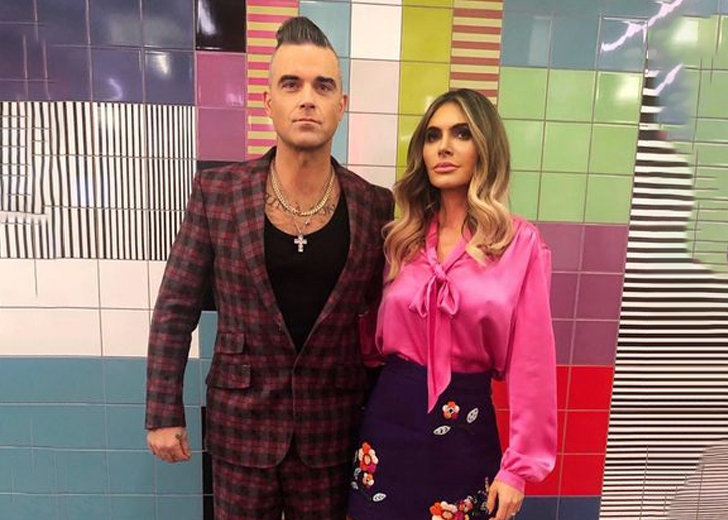 Celebrated actress and model Ayda Field manages a happy marriage with her husband, Robbie Williams, an English singer and entertainer.
Married since August 7, 2010, the husband and wife are presently parents to four children — Theodora Rose Williams, Charlton Valentine Williams, Coco Williams, and Beau Benedict Enthoven Williams.
Interestingly, Field and Williams would have never married each other and started a family if it wasn't for their friend, Cameron Diaz.
How Ayda Field and Husband Robbie Williams Met
The pair met each other for the first time at Williams' house in Los Angeles in 2006 — four years before their wedding.
Field had arrived at his place for their blind date, arranged by their friends.
However, the singer was not too interested in a relationship at that time. He was even certain that he would neither get married nor have a baby in the future.
Speaking with You UK in December 2019, he explained why he had made such commandments to himself. He said, "I don't mean to boast, but people were always falling in love with me."
I had to finish relationships before they'd even started. As soon as I met someone, she wanted to move in with me. So I didn't trust anyone. I'd pined for a relationship for years, but when I was around 28 I thought, 'Actually, I'm having a great time being single and I don't want this to stop.
He further shared that he had a long history of mental illness with depression and agoraphobia.
Due to that, he felt having children would have been like passing him a human to hold when he was drowning — and he didn't want that.
Ayda Field and Husband Robbie William's On-And-Off Relationship
Field and Williams somehow started a relationship after their first meeting, but they were still unsure of each other in the early days.
During that phase, they apparently went to a party together and talked with each other. As per the actress, she, probably for the first time, sensed a connection with Williams.
"I wanted to say, 'Did you just feel that?' but I would have seemed like a freak," she told the previous tabloid.
Sometime later, Field found out that the singer had also grown a similar feeling towards her after that night.
He reportedly told one of his friends that he had an amazing moment with her, making him fall in love with her.
That said, they were in a relationship for the next three years, but their love life was not as smooth as they would have wanted.
In the same interview with You UK, Field alleged that Williams treated her badly and kept breaking up with her.
Cameron Diaz Helped Ayda Field and Husband Reunite
There was a period in their relationship when Field and her present husband Williams had lost all their hopes of rekindling their romance after their last breakup.

Ayda Field with her husband Robbie Williams. (Photo: Instagram)
But then, he bumped into Diaz and Drew Barrymore one night at LA's swanky Chateau Marmont Hotel when he [according to him] was "flirting around tables."
Williams apparently talked about Field and how things went off the track. After hearing about her from him, Diaz reportedly noted that she felt his relationship was not over yet.
At that very moment, Williams felt the universe was speaking to him. He immediately rushed to her house and committed to her, and the rest, as they say, is history.
Field and Williams are now one of the industry's most rock-solid couples.