Is Drew Barrymore Dating Someone? A Look into Her Relationship History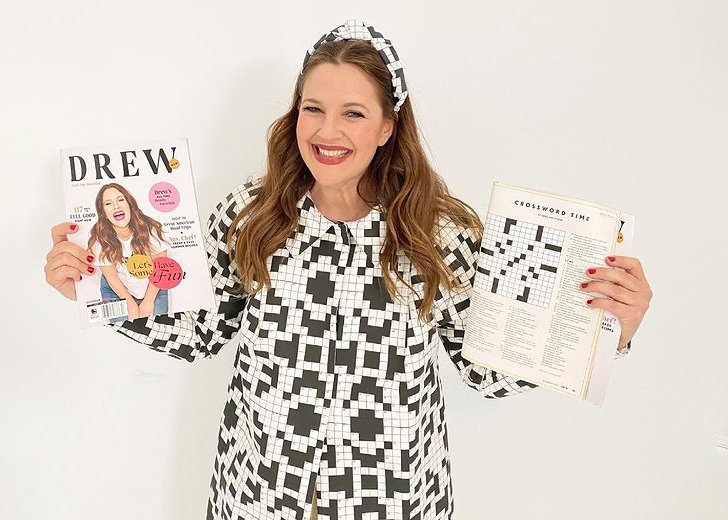 Drew Barrymore has had a turbulent dating history since the early 90s. She has dated a slew of men in the past and was even married to a few in the late 90s' and 2000s. 
Here is everything you need to know about the actress's relationship history. 
Is Drew Barrymore Dating Anyone?
Barrymore has not revealed if she is currently dating anyone or not.
On December 9, 2020, the actress spilled the beans about her love life on The Drew Barrymore Show. 
She shared her opinions on courtship during a conversation with Ross Mathews and described it as a lost art.
She further said that technology has made it harder for people to know each other. 
Then, she gave an example of a gesture of courtship she made and confessed that she sent a care package to someone.
However, she did not reveal the person but said she had sent the package without explanation. 
She clarified she did not know what would happen but did not update it.
Therefore, it is unknown what happened between Barrymore and her mystery person. 
In February 2021, the actress discussed her dating life with Howard Stern on The Howard Stern Show.
The host questioned why Barrymore did not have successful relationships in the past and about her current relationship status. 
Barrymore explained it was hard for her to move on after her split with the father of her kids, Will Kopelman.
She believed Kopelman was the one for her and could make the relationship work. 
The pair started dating in early 2011 and got engaged in January 2012.
They got married on June 2, 2012, in California. The same year, Barrymore gave birth to their first daughter, Olive. 
Their second child and daughter, Frankie, was born in 2014. After almost four years of marriage, the couple revealed they were separating on April 2, 2016. 
Barrymore filed for divorce on July 15, 2016, which was eventually finalized a month later. Regardless of the divorce, the two are on good terms. 
Her ex-husband has moved on and got engaged to another woman, but the same cannot be said for the actress. Barrymore told Stern that it took her time to get back into the dating game. 
She has been on a few dates with the help of dating apps but has not been seriously dating anyone. This is mostly because Barrymore is not comfortable with the idea of dating apps and finds men coy. 
Drew Barrymore's Relationship History
Barrymore has three ex-husbands — Jeremy Thomas, Tom Green, Kopelman. Before Thomas, the actress was engaged twice.
She was engaged to Leland Hayward's grandson, Leland, in 1991 and called it off after a few months. Similarly, from 1992 to 1993, she was engaged to Jamie Walters.
Barrymore's marriage with Thomas was short-lived. On March 20, 1994, the pair got married and filed for divorce two months later. 
The actress's second marriage was to comedian Tom Green in 1999. They got engaged in July 2000 and married a year later in June 2001. 
The pair did a couple of projects together in the early 2000s, like Charlie's Angels and Freddy Got Fingered. But, unfortunately, this marriage also did not last long for Barrymore. 
Green filed for divorce in December 2001, which was finalized in October 2002.
The two had not met each other for 18 years until October 26, 2021, when Green attended The Drew Barrymore Show as a special guest.