Audrina Patridge Details Her Abusive Marriage to Ex Husband Corey Bohan on 'Call Me Daddy'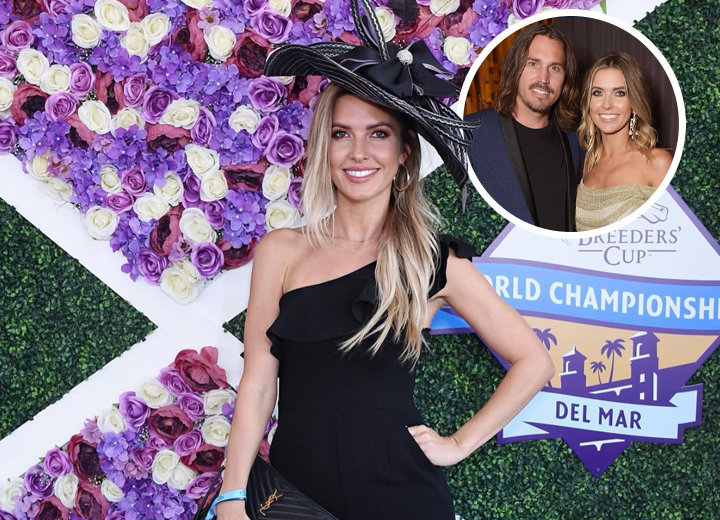 Audrina Patridge released her memoir, Choices, in May 2022, where she spilled the details of her time on The Hills and her marriage to former husband, Corey Bohan. 
And on July 20, 2022, she appeared on the Call her Daddy podcast to discuss the content of her new book. 
For the unversed, Patridge catapulted to fame after she appeared on the reality series, The Hills with her famous friends, Lauren Conrad and Heidi Montag. 
She was dating Justin Bobby initially, but the romance fizzled out, and she began dating Bohan after meeting him through mutual friends. 
During the podcast, she revealed that her relationship with Bohan happened organically. 
Fans got a front seat into their love life when they tuned in to The Hills spinoff, Audrina. They welcomed their daughter Kirra Max in June 2016 and walked down the aisle that November. 
But a year later, the reality star filed for divorce after Bohan's "alleged violent outburst."
Audrina Patridge Discusses Abusive Marriage in 'Call Me Daddy'
She detailed all of it during the podcast interview, claiming that everything published about her life so far had been from the media's perspective. 
But she was done staying silent and finally shared her point of view about what she was truly going through in her memoir. She hoped her story was inspiring people to break their silence.
Patridge told host Alex Cooper she fell in love with Bohan because he had a different vibe than the LA guys she used to date.
She thought everything was going smoothly until she got Twitter messages from her fans, who claimed they had seen the former motocross rider kissing another girl at a bar. 

Audrina Patridge opens up about her marriage to former husband Corey Bohan on Call Me Daddy. (Source: Instagram)
Patridge called him out, but Bohan turned it around, gaslit her into believing it was her fault, and criticized her for listening to strangers. She believed him and blocked out all the outside noise, but that didn't improve their relationship. 
Bohan would constantly accuse her of cheating, go through her text messages, and ask her to delete social media. 
The constant doubt led to fights and Bohan disappearing for days. After that, Bohan would come back, and they would reconcile, but their good times would only last three months before they had another explosive fight. 
Audrina Patridge Hid Everything from Friends and Family 
During those times, Patridge was lonely because she hid everything from her family and friends out of embarrassment. 
She didn't want anyone to know she was struggling, so she learned to put on a facade around people. 
When the reality star and her former husband learned they were expecting, the latter was elated, and Patridge took this as a positive sign in their relationship. 
She saw how excited he was to become a parent, and even after their daughter was born, he was amazing. 
Five months after they welcomed their daughter, Patridge and Bohan tied the knot. But things got worse as much as the reality star prayed her marriage would work out. 
One night during a fight, Bohan shoved her while she was still carrying her baby. That's when she realized she had to leave. So she called the police, and everything between her and her former husband ended. 
Patridge noted that leaving Bohan was the best decision she ever made.