ASAP Relli Files Lawsuit Against ASAP Rocky Claiming the Rapper Shot Him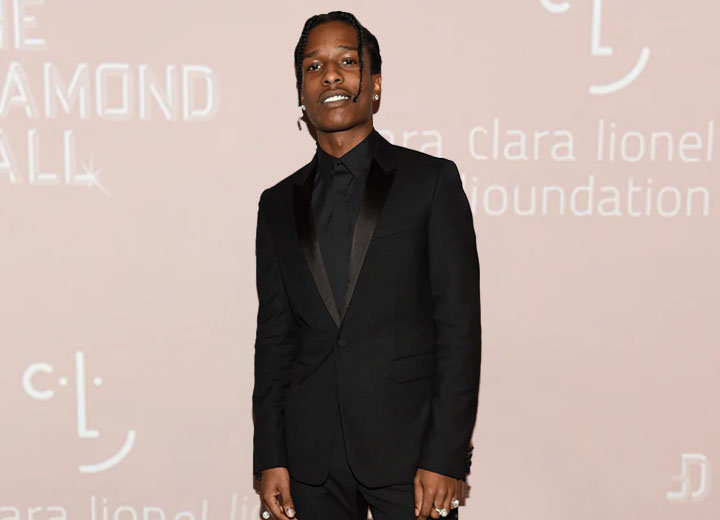 In April 2022, ASAP Rocky was arrested for his alleged involvement in a shooting that took place in November 2021. 
He was taken into custody for assault with a deadly weapon at Los Angeles International Airport as he returned from a holiday with his girlfriend, Rihanna.
According to the LAPD, Rocky allegedly shot an acquaintance after an argument escalated between them on November 6, 2021. 
The victim who was shot told police that Rocky was walking with two others when they approached him on the street.
After an argument ensued, the victim alleged that the 'Fashion Killa' rapper fired the gun at him three to four times, and one of the bullets grazed his left hand.
Police searched Rocky's Los Angeles house the same day he was arrested and recovered multiple guns, but none of them matched the weapon used in the shooting.
Rocky's lawyer, Alan Jackson, confirmed that his client had been arrested but declined further comment. The rapper was taken to the LAPD headquarters for questioning and was later released on bail of $550,000. 
At the time of reporting, the victim had not been revealed.
A$AP Relli Claims A$AP Rocky Shot Him
But on August 10, 2022, the alleged victim finally came forward. Months after Rocky's arrest, Terell Ephron, a.k.a. ASAP Relli, a former member of A$AP Mob, uncovered himself as the alleged victim.
Relli claimed he had agreed to meet Rocky to resolve a disagreement.
A statement from the LAPD noted that the victim received medical treatment for a minor injury.
But Relli's legal team argued that Relli endured "multiple death threats and irreparable harm to his career in the entertainment industry because of this incident," and suffered multiple physical injuries. His lawyers claimed the entire incident was captured on surveillance cameras.
Rocky and Relli had been friends in high school. Relli works as a talent manager and producer.

ASAP Rocky and his girlfriend Rihanna for Fenty beauty. (Source: Instagram)
Previously during Rocky's arrest, another member of A$AP Mob, A$AP Bari, had alleged that Relli had snitched on the police. 
It was never confirmed, but given that Relli was the victim, Bari was probably onto something. 
A$AP Relli Files a Lawsuit against A$AP Rocky
XXL Magazine got confirmation from Relli's attorney that the producer will be filing a lawsuit against Rocky. 
According to the outlet, Rocky's next court hearing is set for August 17, 2022. 
The news is all over the internet, and Rocky and Rihanna's fans seem to think the lawsuit is unnecessary and that Relli is just trying to cash in on the situation. 
So far, neither the rapper nor his pop star girlfriends have responded to any of the allegations. 
The duo recently welcomed their first child, a baby boy, in May 2022. They have laid low since they became parents and have yet to publish any photos or reveal the child's name.